Rocketspark allows for easy management of your forms in a central location, if you haven't already created a form view our guide here on creating forms. In your 'my forms' section, you will be able to manage your forms on multiple pages. 
You can manage your forms in the My Forms area of the Rocketspark dashboard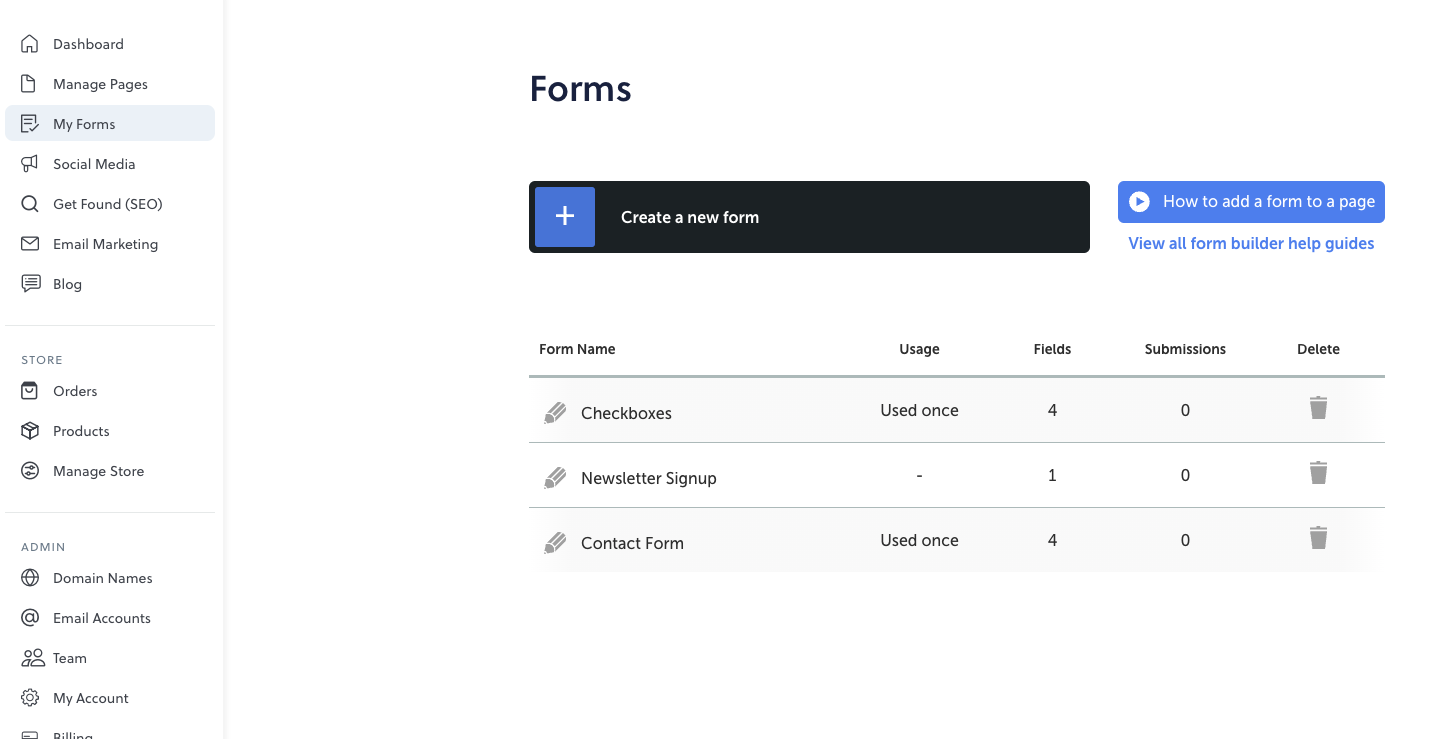 Forms can then be installed multiple times throughout your website. You can add the form as a Block region to your site. View our guide here on adding a form to your page.
After the forms are installed in either a single location or multiple locations throughout your website you can change/edit the fields and submission locations after the fact.
Editing the forms from the My Forms area will automatically update all the forms on all the pages that it is installed.
Deleting forms can only be done once the form blocks have been removed from the pages.
When a form is installed in multiple places throughout your website when you go to edit the form you will notice a blue notice at the top of the page.

Clicking on the occurrences "2 occurrences" underlined text will reveal the pages that this form is installed on. You can then easily click on these pages and either view how the form looks on that page or remove the form if it is no longer required.