You can bulk upload your logo to the footer of your client's website easily so that you do not need to manually add it to each page. This help guide will show you how you can do this.
Log into the Design Studio, hit your profile in the top right corner and go Account Settings. Please note only the admin user of your design studio has access to Account Settings.

If you've reached bronze or above, you will see the My Logo section down the bottom of the Settings page.

You can upload logos for a light footer background and for a dark footer background separately. As a guideline, we only support the PNG or SVG file which has a transparent background that can merge your logo into different Copyright Footer Backgrounds well.
You can change the colour of your Copyright Footer Background in Dashboard -> Change Design -> Footer. There is no manual control over which logo to show. Instead, the system will do the magic itself - by updating to one of the logos you've uploaded before to best adapt to the selected footer background.

You can also link your logo to a URL, e.g., the website of your agency or a particular page on your website showing your portfolio or contact info, by adding the URL to the Link URL field. Please note that the URL needs to have https:// or http:// included to make it work.
What if I want to show my branding using a text link?
You can add a text link to your Copyright/Privacy Policy Footer text in the sitewide Footer editor in your client's dashboard.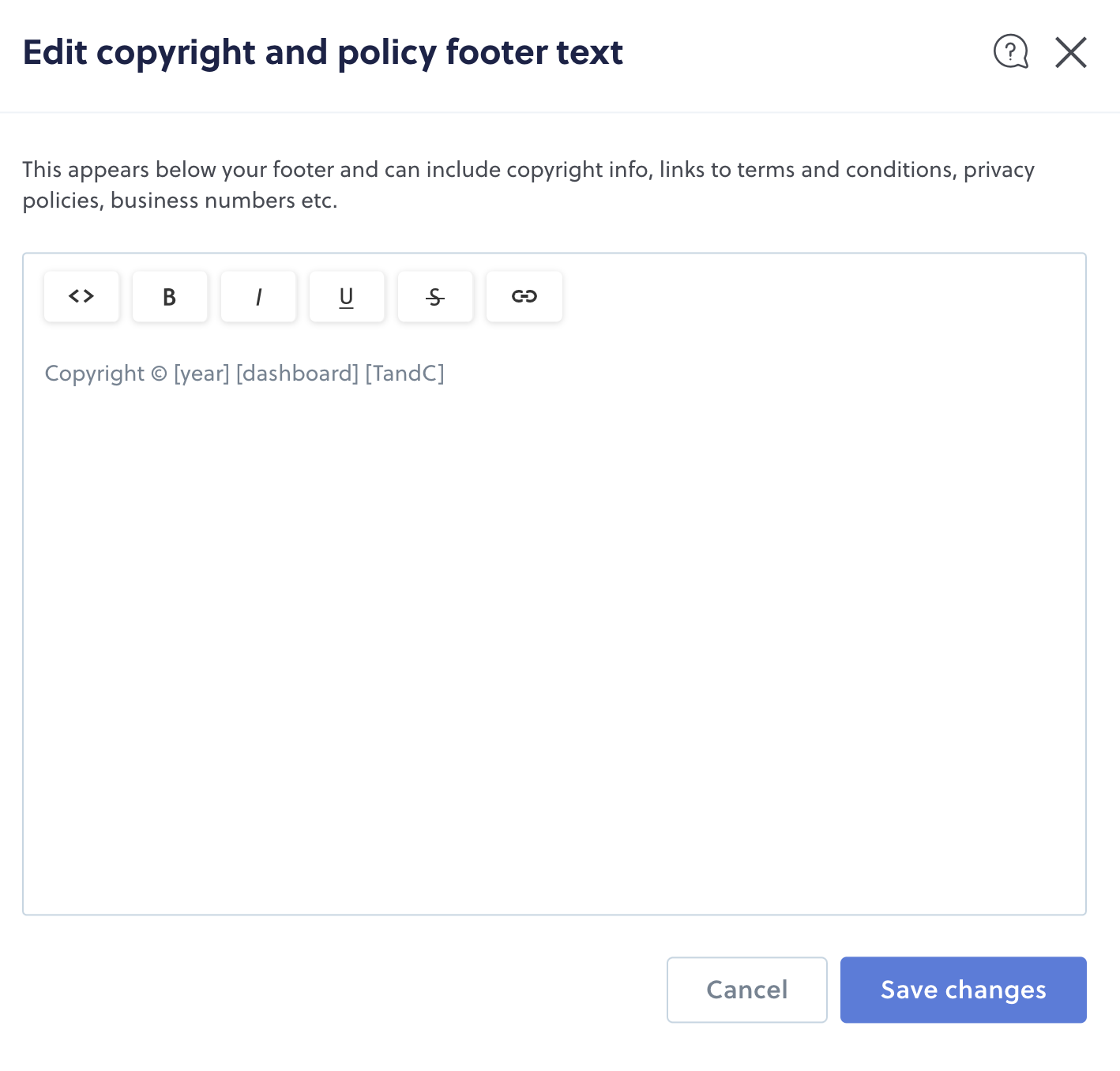 What if I have my logo uploaded already to part of my client's website?
We recommend going to your Design Studio -> Account Settings to upload your logos there as per the steps above which will override the existing custom-built footer logos.
What if I want to take the logo off my client's website?
Please contact us via partners@rocketspark.com so that we can disable the logo on the required site for you.