If you need to change any details to log into your design studio, you can do this by:
Log into your design studio here with your original details.
On the top right, click on your name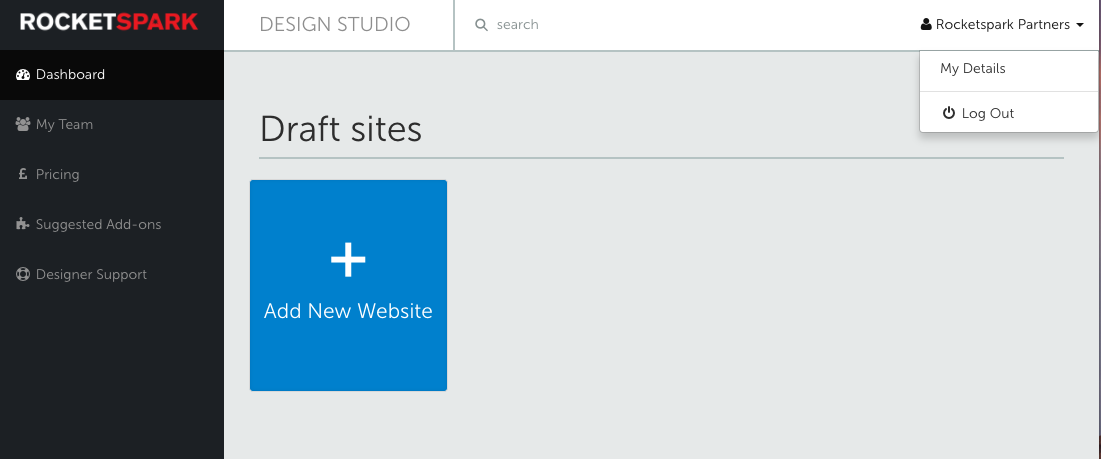 All of your details will appear and you are able to change your login email, your name or your password.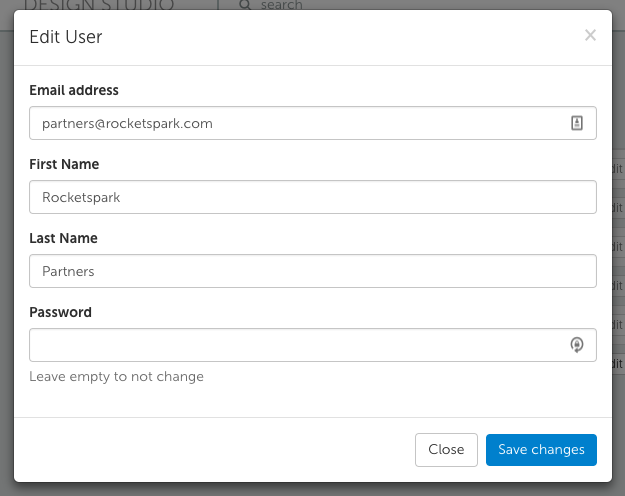 After making the changes needed, click "Save Changes".
If you are an Admin User, you will be able to make all these changes for your team in the same way. If you have any problems, please feel free to contact us on support@rocketspark.com