If you are a Rocketspark design partner you can lock the design of a stack or lock the design of the whole site. If you lock a client's site-wide design this means they will not see the Change Design or Template option up the top left of their Dashboard. If you just lock the design on a Stack level they will see a padlock icon on a stack meaning they cannot edit the stack-specific design settings.
Locking a Clients site-wide Design
If you lock the client's site-wide design this means they will not be able to change the template or have access to any of the settings in the site-wide design tab. This allows you to lock your beautifully designed website without the risk of it being ruined with design settings being changed.


To lock your client's site-wide design - edit the settings of client's site in your Design Studio. Once in the Edit Site Settings you should see the section Design settings here you will have the ability to change the design setting permissions for your client.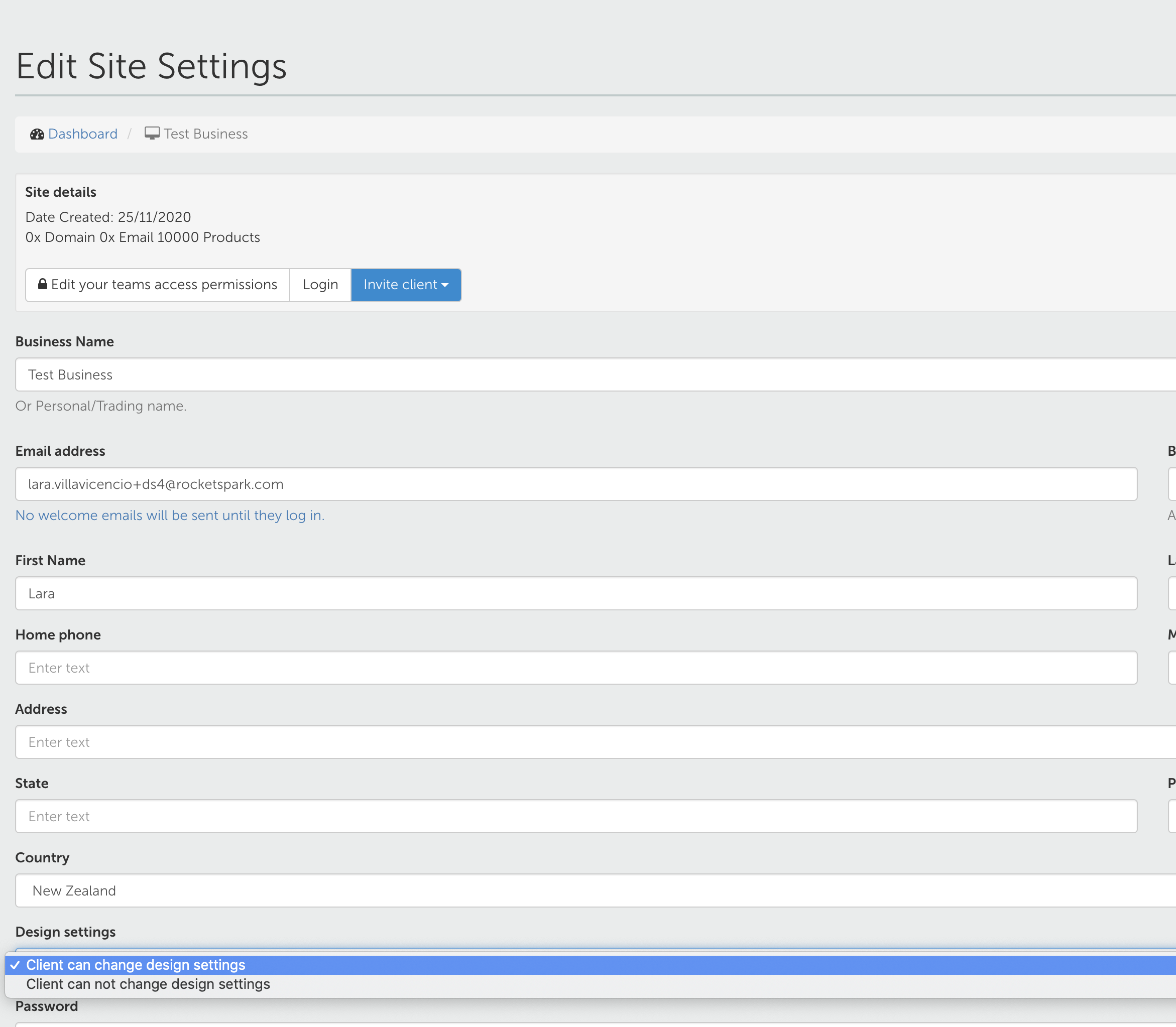 Locking a Clients Stack Design
You also have the option to just lock a specific stack - this means your client will still be able to edit the content inside the stack but won't have access to any of the design Controls. This is particularly useful if you've spent significant time perfecting the design and spacing within that stack.
To Lock your clients Stack-specific Design when hovering over the stack you want to lock click on the Padlock icon (on the right-hand side) which will allow you to lock the Stack Design.