Do you like to run seasonal offers, discounts on excess stock, launch offers and specials on specific brands?
With our promotions feature you can create discount offers that will apply a promotional discount for a pre-set period of time. This feature will save you a lot of time adjusting the prices of individual products when you want to run a special offer across a number of products.
The promotions feature means the discount is applied automatically to the promotional products.  If you'd only like to provide discounts to people who have a voucher code see our coupons feature.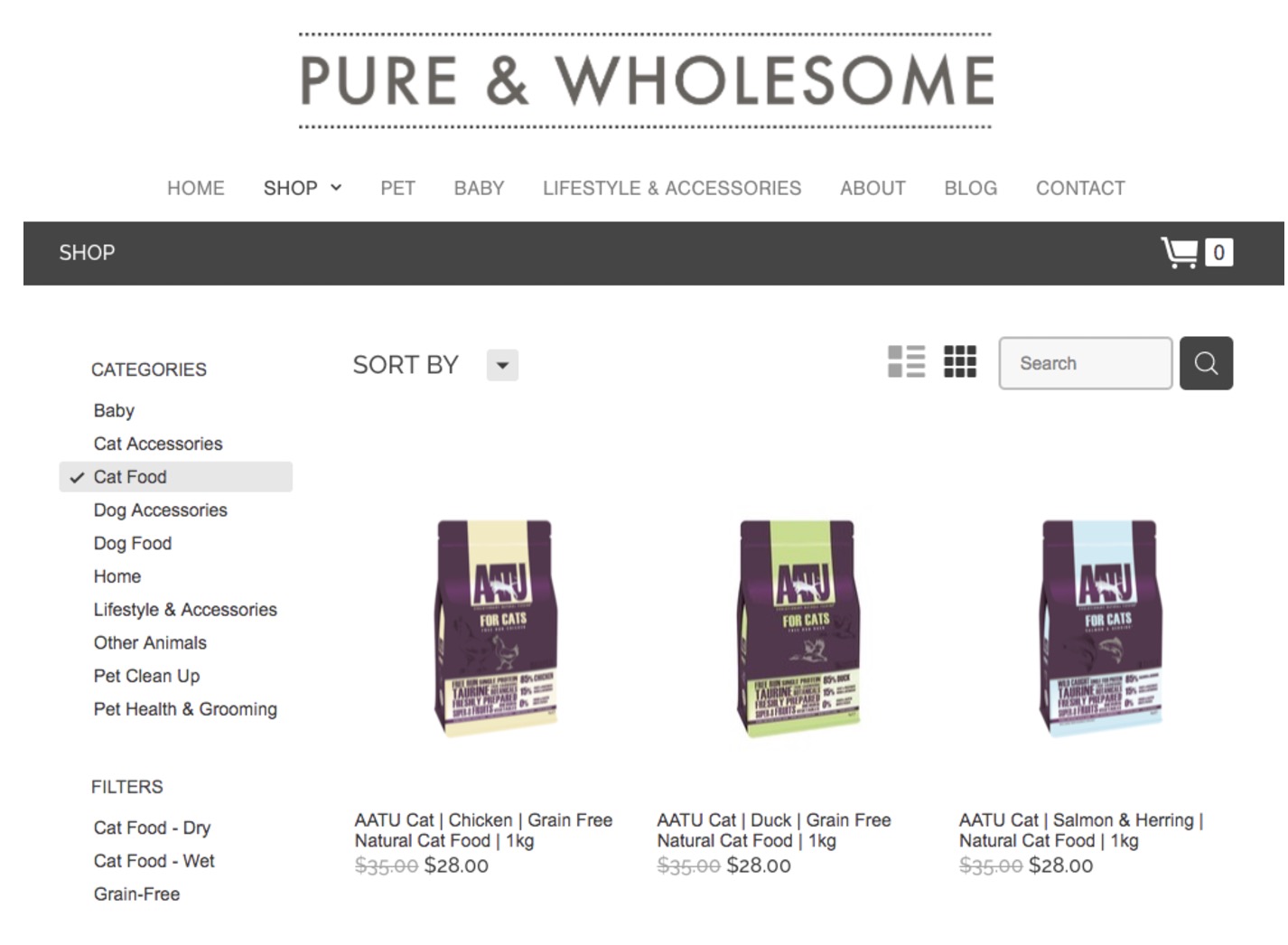 Promotions features:
Set a percentage discount

Promotion discount can be set to be a site-wide offer

Promotion discounts can be set to apply to a selection of categories, tags or brands

Set a specific date range that the promotional offer will apply

Edit expired promotions to re-run a special offer

Edit and remove current promotions
How to set up promotional offers
In your website dashboard go to your

Manage Store and click the Promos and Coupons menu
Click Create a promotion


Enter a descriptive promotion title


Select if the promotion will apply to all products or restrict the offer to apply only to specific Categories, Brands and Tags products.


If you choose to restrict to the offer you can select multiple items for each Category, Brand and Tag. A product will qualify for the promotion if it matches ANY of the selected categories, brands or tags. In this example below, the promotion will apply to all products in the

Cat Accessories

,

Cat food

and

Dog food

categories plus ANY products from

Barking Heads

and

Harringtons

brands.  In this example, if there was a product in the Dog Food category but not listed as a brand the discount will still apply. If a product is eligible for multiple promotions at the same time (eg you have a 5% off storewide and a 10% off dog food promotion), the promotion with the highest discount applies (eg 10% in this example).

Set a date and time for your promotion to run.  The time zone is set according to where your website is hosted which you can see in the My Account section of your dashboard.

Set the percentage discount amount and save the promotion


Editing and removing promotions
You can easily edit existing promotions or reactivate expired promotions. See the Active Promotions and Expired Promotions areas.

How do promotions work with coupons?
If you are using the coupons feature you may have provided discount coupons to specific clients to obtain discounts or as gift vouchers to customers.  When setting up your coupons which create a specific voucher code you need to choose if the coupon can be used with promotions.  See the discount coupons guide to understand how promotions and coupons work together.
A few extra tips for promotions:
Check if you need to update your terms and conditions about any special features of the promotional offer

Use the feature area in your shop to remind customers about your promotion as they browse your online shop and add buttons to your feature area to link to your promotional offers

Consider creating an On Special Tag which you could apply to any products you want to put on sale for a promotional price.  You can set up your promotion to apply to any products you've added the On Special tag to.

If you'd like to discount a single product you could use the Tag approach in the above point or simply edit the product's price and use the

Why Pay label

to show its previous price.  

Generate some buzz on social media by doing a very limited-time promotion

You can create multiple promotions to run at the same time and the highest applicable discount will apply