What is an announcement bar?
An announcement bar is a great way to display a message at the top of your website. It will appear as a banner that pops up above the header & menu. This can be used to draw attention to a sale or anything that you want to make your audience aware of. 
Please Note: This feature is only available on the Dynamic Header Template. Please reach out if you need help switching to this template to then use this announcement feature. 
Here is an example of the announcement bar promoting a sale for a surf tour website:
How do I add an announcement bar?
1. Open your Rocketspark Dashboard.
2. Go to Editor mode.

3. Click on the Change Design button on the top left of your Dashboard.

4. Click on Header & Menu.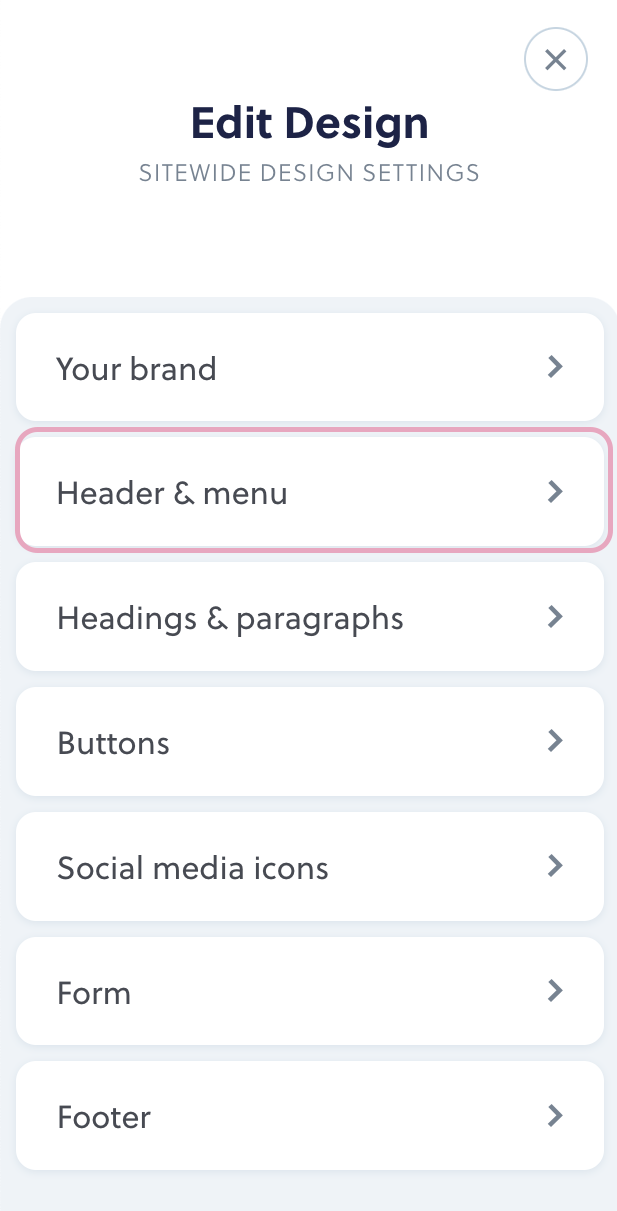 5. Toggle the Announcement bar on. If you cannot see this, please double-check that you are on the Dynamic Header Template.

6. You should now be able to choose the background colour, font, font size and font colour.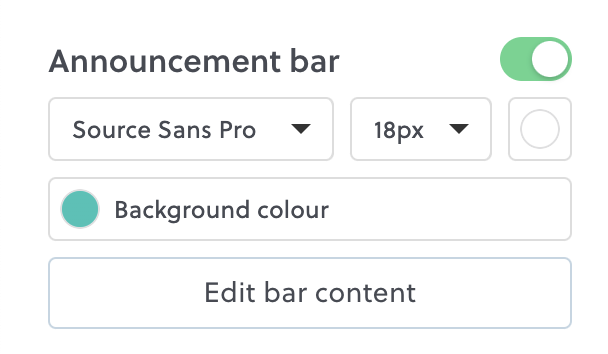 7. Click on Edit bar content to enter the text you would like to be displayed.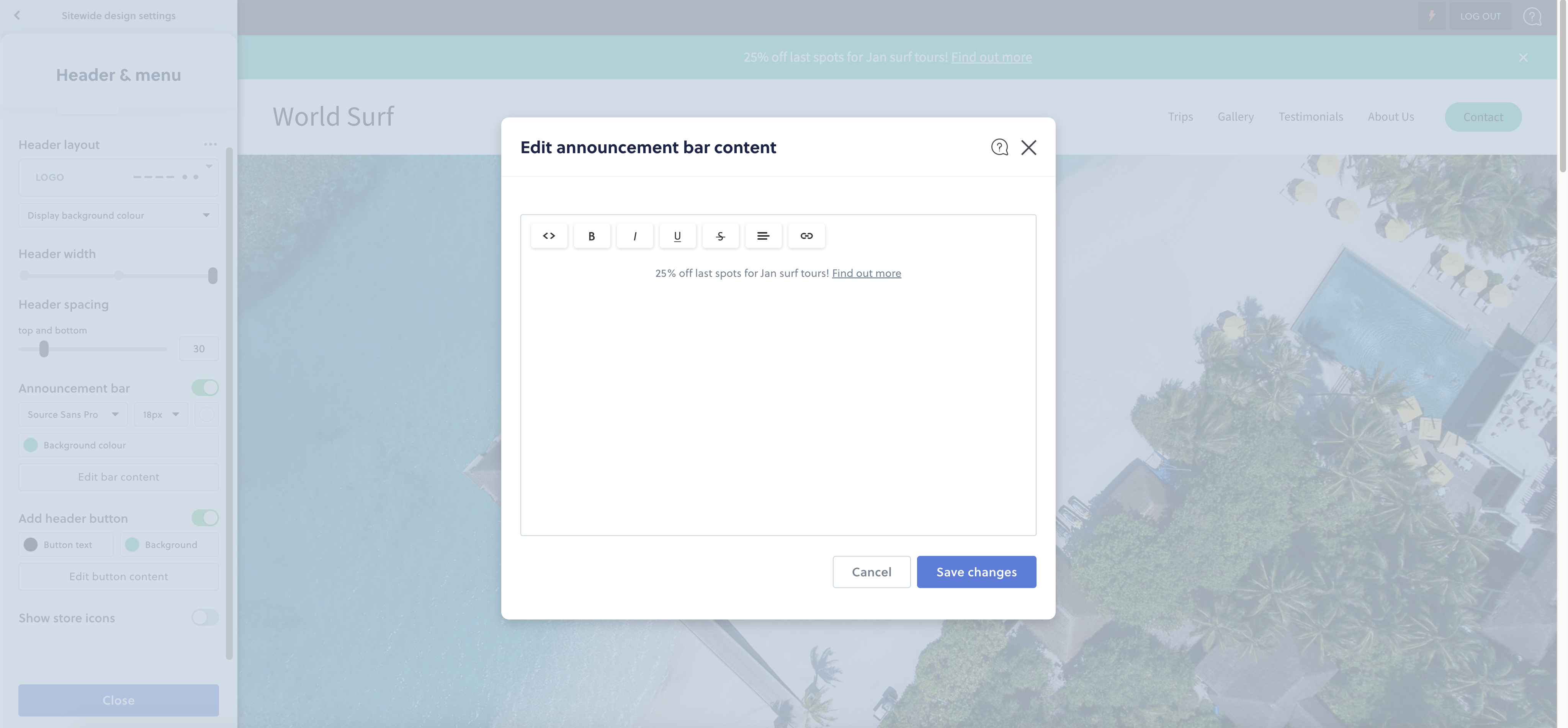 8. Remember to Save changes!
The text box functions the same as our normal text boxes that you would find as a block on a stack. You can make the text bold, italic, underline, or strikethrough, choose text alignment and create links. Creating Links is a great way to allow people to act on what you have announced. This could be text such as "find out more" or "buy now" that is linked to an associated page or product.
Notes:
When someone closes the announcement bar, it will not open again for the current visitors session or until you have made a change to the announcement bar. After updating it, the visitor who closed the bar will now see the updated version. This is so it won't keep appearing for a visitor that isn't interested in the announcement.
By default, the mobile version will have the announcement bar turned on. To turn it off, toggle over to mobile mode which is at the top of the Header & menu options and toggle off the Announcement bar.
                              
The mobile mode also has a fixed font size of 14px which we found to be optimal.