The Rocketspark Text Editor is the tool that you use to add and edit words on your website.
Before you begin adding or editing text you must log in to
Rocketspark Dashboard
, go to the page editor (by clicking Editor in the top menu) and add a text block. This user guide assumes that you have already read the
Rocketspark Admin User Guide
which provides instructions for logging into your site and creating the blocks that you add your text to.
Hover your mouse above the text block that you want to edit and click the edit pencil to access the Text Editor for a region.

1. Type a paragraph heading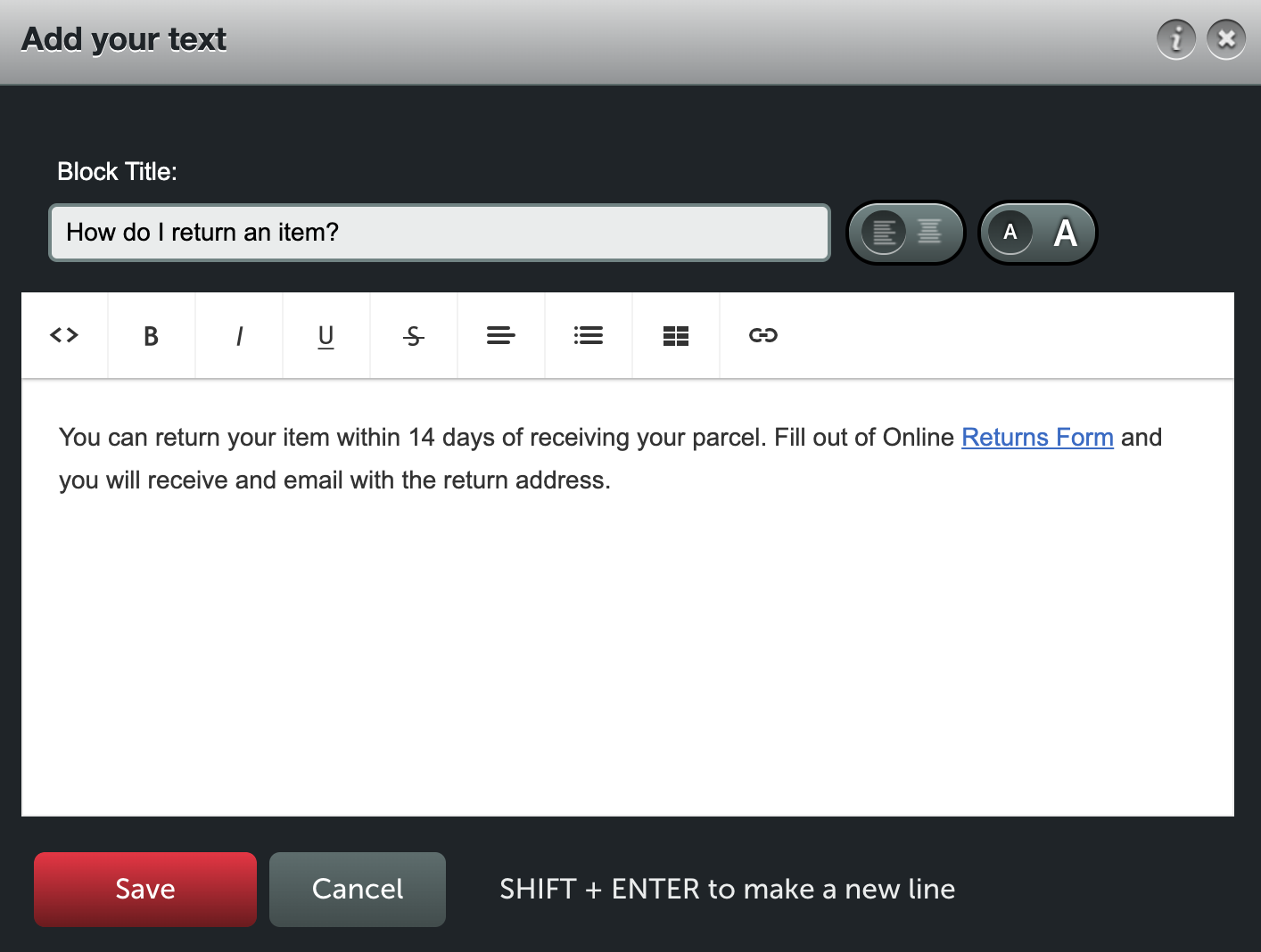 Note:
In every text block you can enter a region heading. The heading will appear at the top of the text region and will be formatted according to the font and colour you chose when you designed your site.
2. Type your text and format your text
The large white space below the Text Editor's tool bar is where you enter your website's text just as if you were typing an email. You can format the text by highlighting the text with your mouse and then clicking the appropriate tool on your tool bar. Hover your mouse above each tool and a description of the tool will appear.
3. Create text links to other pages or external websites
You can use the Text Editor to create internet links to other pages in your site or to external websites. For example, if you provide bed and breakfast lodging you may wish to include links to local tourist attractions in the area.

There are 5 steps to create a link:

1. Type into the main body of the text editor the word or words that you want the customer to click on as a link.


2. Highlight these words with a click and drag of your mouse


3. Click

, then click Insert link to open the Insert/Edit Links tool
4. If you are wanting a link to an external website, just paste in the link in the URL box. If can also choose if you want your link to open in a new window or tab by ticking the Open link in new tab box
If you are wanting to link to another page in your website, click the Page dropdown, then select what page you want the link to go to.

5. Click Insert.

Note: To edit or remove a link just click anywhere on the link when you have text editor open and then click
on

then click edit link or click on unlink to remove the link.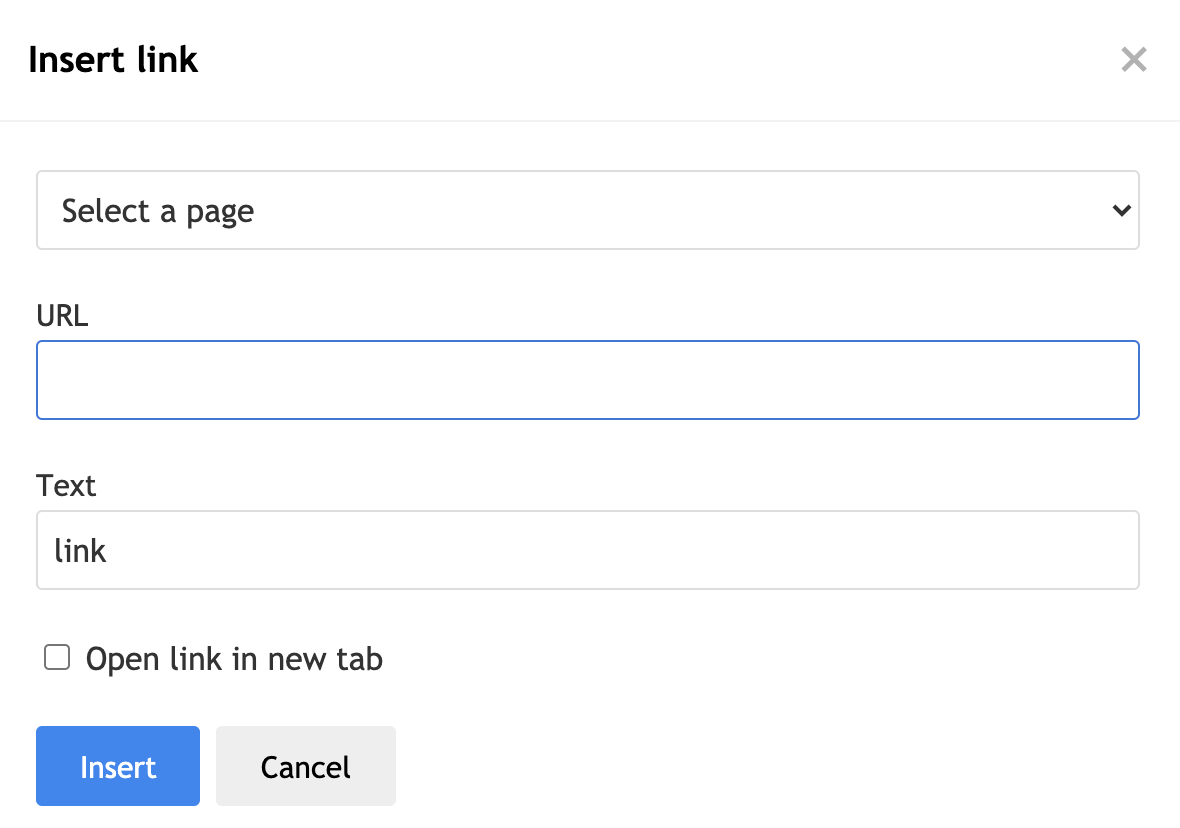 4. Create a link to send you an email
You can use the Edit/Insert Links tool in the Text Editor to create a simple way for customers to send an email to you.

1. Type the text that invites a customer to send you an email. For example: "Click here to send us an email".


2. Highlight with your mouse the text that you want to become a link
3. Click

to open the In
sert/Edit Links tool.


4. Enter your email address that you want the email to be automatically be sent to

5. Click Insert

5. Check your spelling
Ensure that your website looks professional by checking that all of your spelling is correct.

6. Publish
Once you have entered your text click Save to apply your new text to your website. If your website is online any changes will be instantly visible to your website visitors. If your website is off-line your published changes will only be visible to you.