You may want to add an age verification pop up on your website if you are selling restricted goods such as wine. We now offer an easy to edit pop up you can add your self.
1. Go to your Store Settings by clicking on the Settings Cog in your Rocketspark Dashboard. (If you have no yet added your Rocketsprk Store Click 'Add')


2. In your Store Settings go to your Store Preferences section and scroll down to the "Site Auto Popup" area.
Here you can enter your Popup Title, Popup Paragraph (description) and Popup Close Button Label.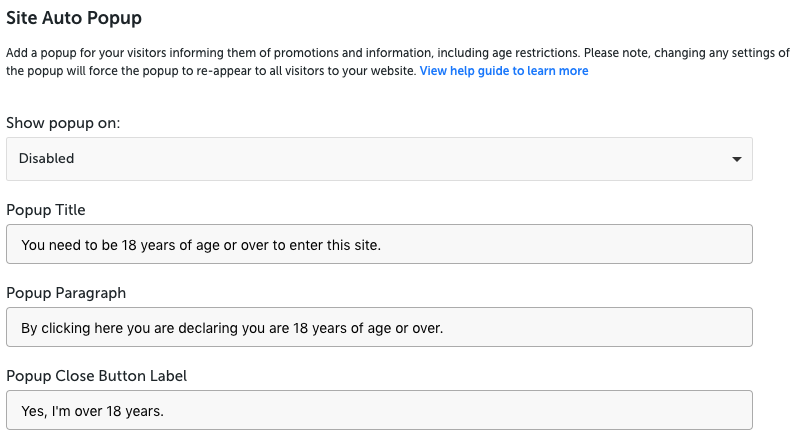 3. Once you have filled out the text areas you can choose where you want to show the popup on your site. You can choose if you would like to the pop up to show on your entire website or your shop.


To view your popup go to your site or store (depending on the above setting). Please note your pop up will only show once for yourself and website visitors. However, if you change any of the popup wording or settings this will allow the pop up to re-show.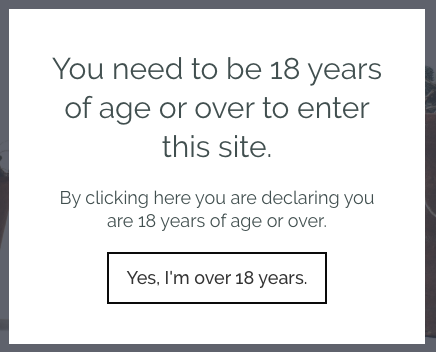 Sometimes you may also want to have a simple checkbox in your checkout area where the user is asked if they are 18 years or over. If you are wanting a checkbox in your checkout area please contact Rocketspark support and we can provide you with further details and a quote.