You may want to set up a landing page for your site while you are getting started to give yourself an online presence, this help guide will show you how you can set up a landing page with Rocketspark.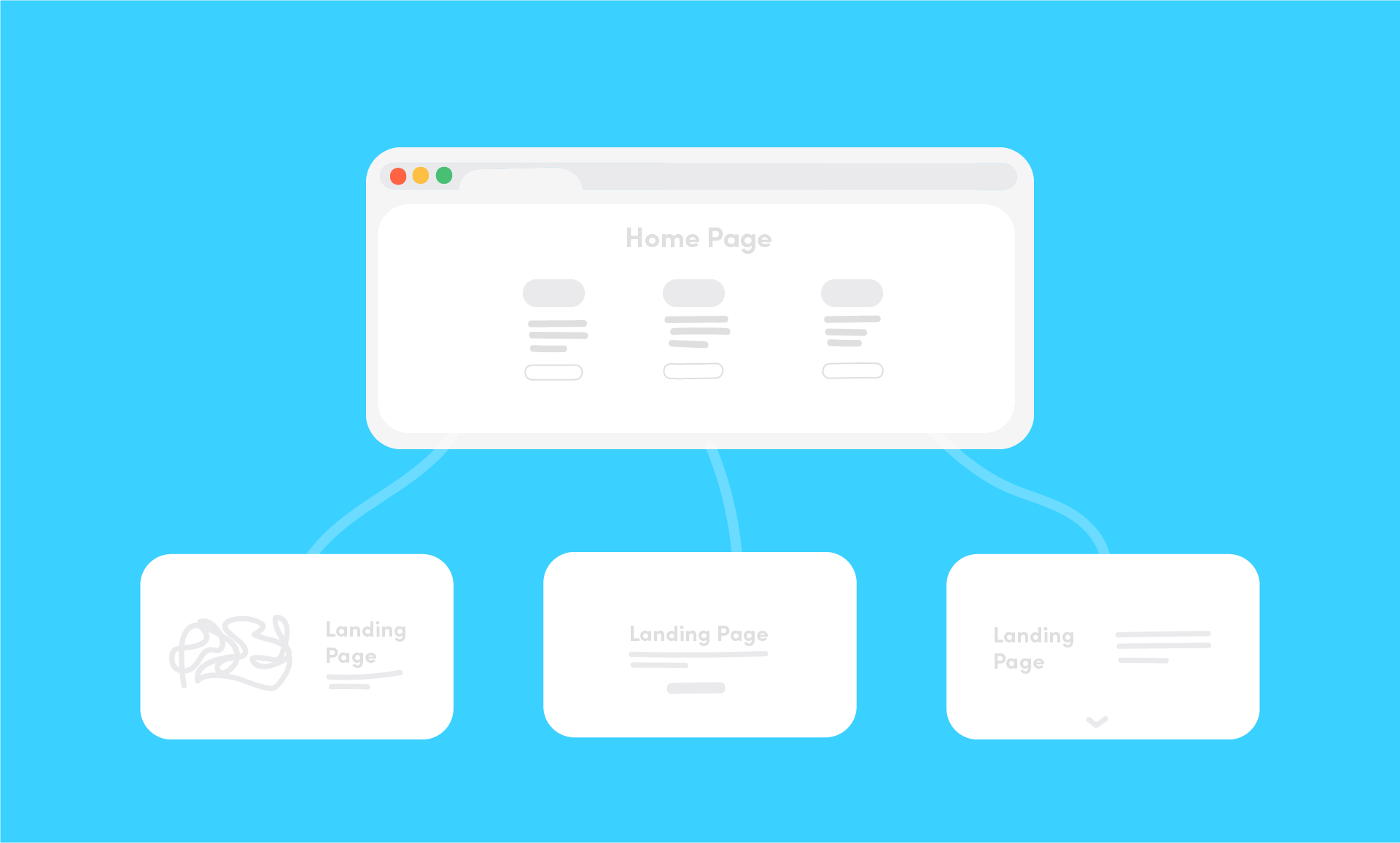 What is a Landing page?
When someone clicks through to your website from a search engine or online advert, they might arrive on your website's Home page or on another page - a Landing page on your site.
On your Home page, the viewer will expect to see a 'menu' of options, in the form of headings in the main menu, buttons and/or images that they can click on to be taken to the specific information they are looking for. This is handy for when your business has different branches, different product categories or different business areas. A Landing page is the page viewers are taken to from a link on another page. Once the viewer has the information they need, we recommend you lead them to another Landing page where they can either make an enquiry, register or make a purchase.
Landing pages are handy for when you have a lot of information to convey but not all of it will be relevant to all viewers. So you use Landing pages and linking to seamlessly navigate or filter the viewer to the information they are looking for, or to where you'd like them to go.

There are a few ways to create links on your Home page to a Landing page on your website e.g., buttons, image blocks, menu items. We also would recommend using a Grid Gallery block.
Effective Landing pages are visually appealing and uncluttered so that viewers/shoppers are not overwhelmed.
Marketing tip: In paid online advertising, having fewer links on your landing page and clear navigation, therefore fewer distractions, can increase the chance of conversion - enquiry or purchase.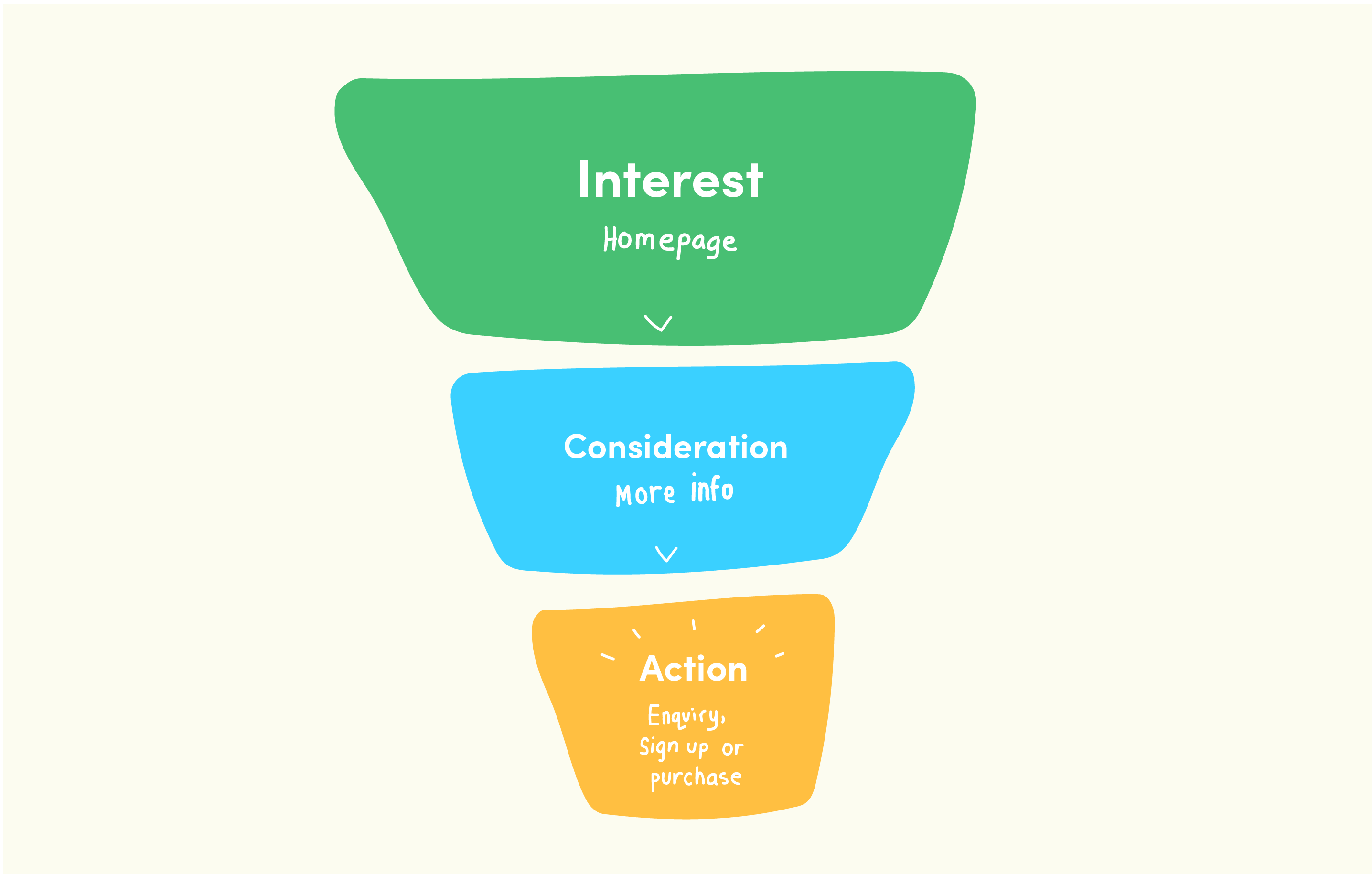 How to build a landing page on my Rocketspark website?
Adding Grid Gallery to your landing page/s is a visual way to outline the different aspects of your business or to define shopping categories in a visually appealing way. You can do this by linking the individual image boxes in Grid Gallery to relevant pages where the bulk of the information is displayed.
Once you've set up your Home page, with buttons that will link viewers to your landing page/s. It's now it's time to build a Landing page. Need help setting up a Home page?
Visit the help guide.
1. Login to your Rocketspark Dashboard.
2. Select Manage Pages from the three-line menu on the top left of the tab.
3. Enter a New Page Name detailing what the Landing page is about (Viewers will see this information on your live website so it's a good idea to be specific). Make sure the 'New Blank Page' is selected from the dropdown menu alongside where you've added your new page name. Click the Add Page button.
Learn how to move this page in your navigation menu by reading our website menu order guide.

4. Now click on the name of your newly created page. For example, we've named our new page 'landing page'. You'll want to be specific with your page name.

5. Make sure that 'Editor' is selected, the button should be blue.

6. Click into the newly created page and add a stack.
 

7. Now choose a block. Typically we'd suggest a three or four-column block, depending on the number of options/buttons you require. If you would like to use Grid Gallery in your layout for linking, consider adding a one or two-column blocks. If you're not sure how many blocks you might need, that's okay because you can change the layout later on if you need to.
For example, we're adding two blocks, a Picture block and Grid Gallery.

8. In each picture block, either add an image and/or Title text relevant to a page you are going to link to, you can see how to do this in our Picture Block guide OR if using Grid Gallery add the images, and/or Title & Secondary text into the individual boxes. See How to edit my grid gallery?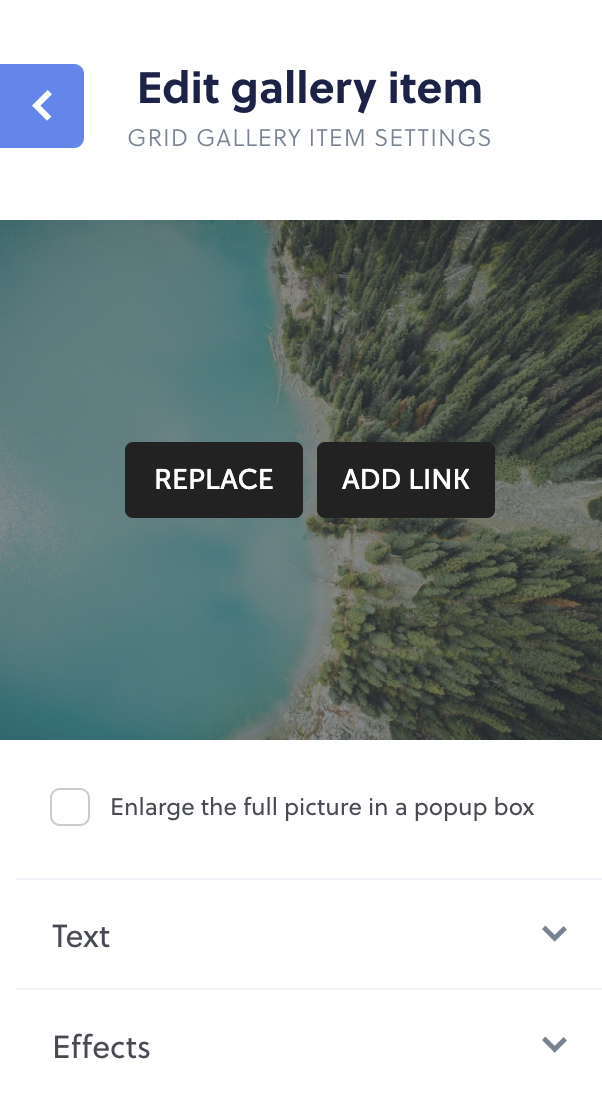 9. Now link each Picture block or Grid Gallery box to a relevant page on your website. By selecting the pencil button (for editing in your Picture block or Grid Gallery box), there is an option to Choose Link Destination (picture block) or to Add Link (Grid Gallery).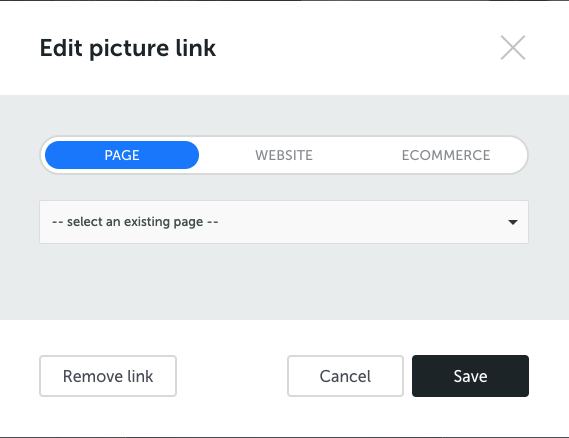 10. From the pop up that appears, select the page you'd like to link to, this could be a page on your website or an external page. If you're sending viewers to a page on your website, consider these options:
another Landing page on your website with more information
a form for the customer to make an enquiry, or to sign up
or to a shopping cart to make a purchase.
11. Repeat step 9 and 10 until you've added all your links then hey presto, you've built a Landing page!