For information on the benefits of adding grid gallery to your website, visit the blog.
You can now add a grid gallery to any page of your website.
1. Log in to your Rocketspark Dashboard and go to Editor.
2. Go to the page where you want to add your grid gallery.
3. Add a stack.
4. Click Add Block and select grid gallery.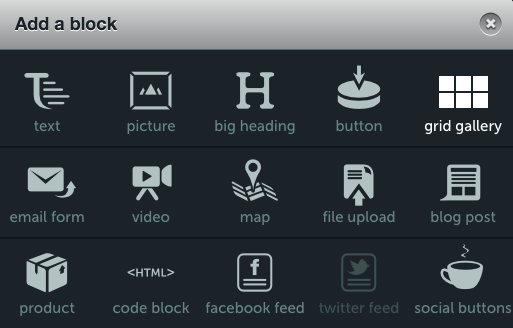 5. Start adding pictures using the upload area in the sidebar or the blue plus button on the grey placeholder box.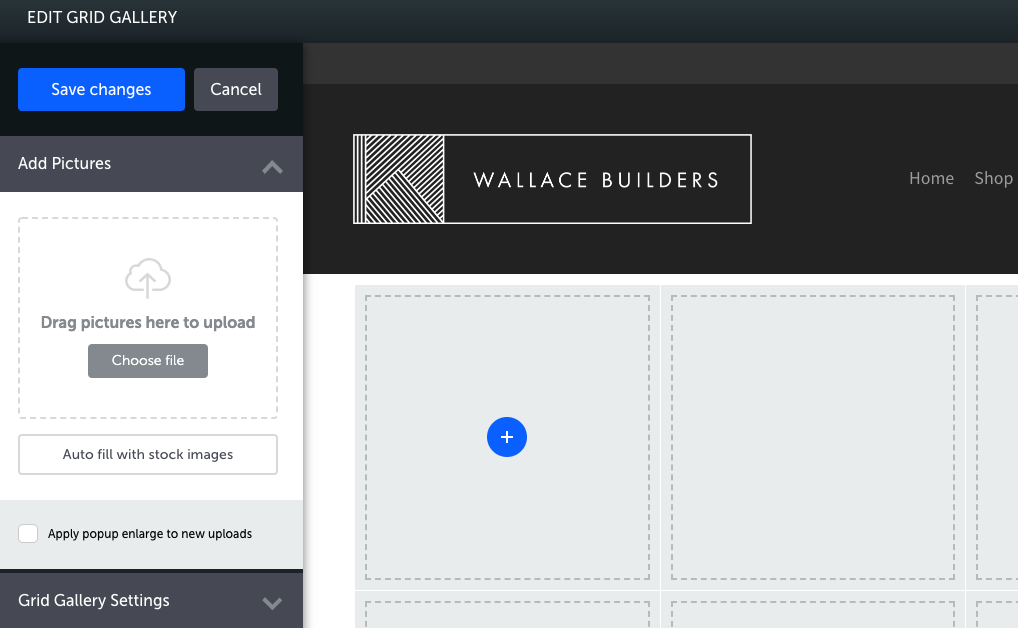 6. If you don't have any pictures prepared, you can click the 'Autofill with stock images' button in the sidebar to fill your grid gallery.

Check out our guide on how to Edit your Grid Gallery to utilise the Gird Gallery.