It is easy to add videos to your Rocketspark website. Upload your videos to either Vimeo or YouTube first and then add them to your website.

We use Vimeo and YouTube to embed videos onto your website because these services have expertise in distributing video content and provide good viewing experiences. This also means that your website storage limit is not used up by videos.
Before you can upload a video, you need to make an account. Check out our instructions for creating Vimeo and YouTube accounts
here
.

Inserting a Video onto your page
Login to your Rocketspark Dashboard
Go to Page Editor and go to the page where you want to add a video
Click on Add Block and select Video
​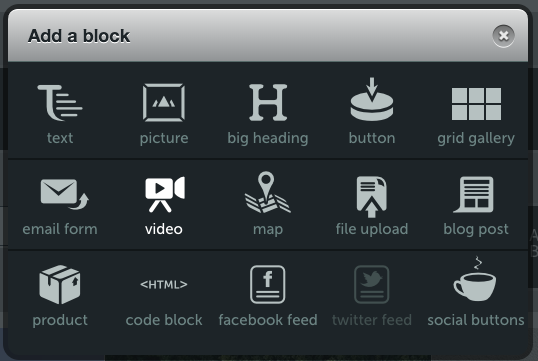 Insert your video URL in the pop-up.
To get the share link from Youtube, click the SHARE icon below the video and click COPY to copy the link of the video from the pop-up.

To get the share link from Vimeo, you can click on the Share dropdown above the video and choose Copy video link.

Click Save and you're done! If you drag the video block to a wider stack the video will automatically resize to fit the available space without needing to re-embed the video at new dimensions.
If you want to add a video as your Stack Background, follow this help guide.
Also, see our blog on why you should use video on your website.