Before you get Scheduled Ordering enabled, we recommend making sure you have your shop set up ready to go for deliveries and/or pick-ups. Please use the checklist below to make sure you are ready for Scheduled Ordering.

1. Check your Store Settings
2. Set up your s
cheduled ordering o

ptions 

Go to the Manage Store section in your Rocketpsark Dashboard -> Then go to 'Shipping' to edit your scheduled ordering settings.

Here you can add a shipping country and enable Delivery and/or Pickup.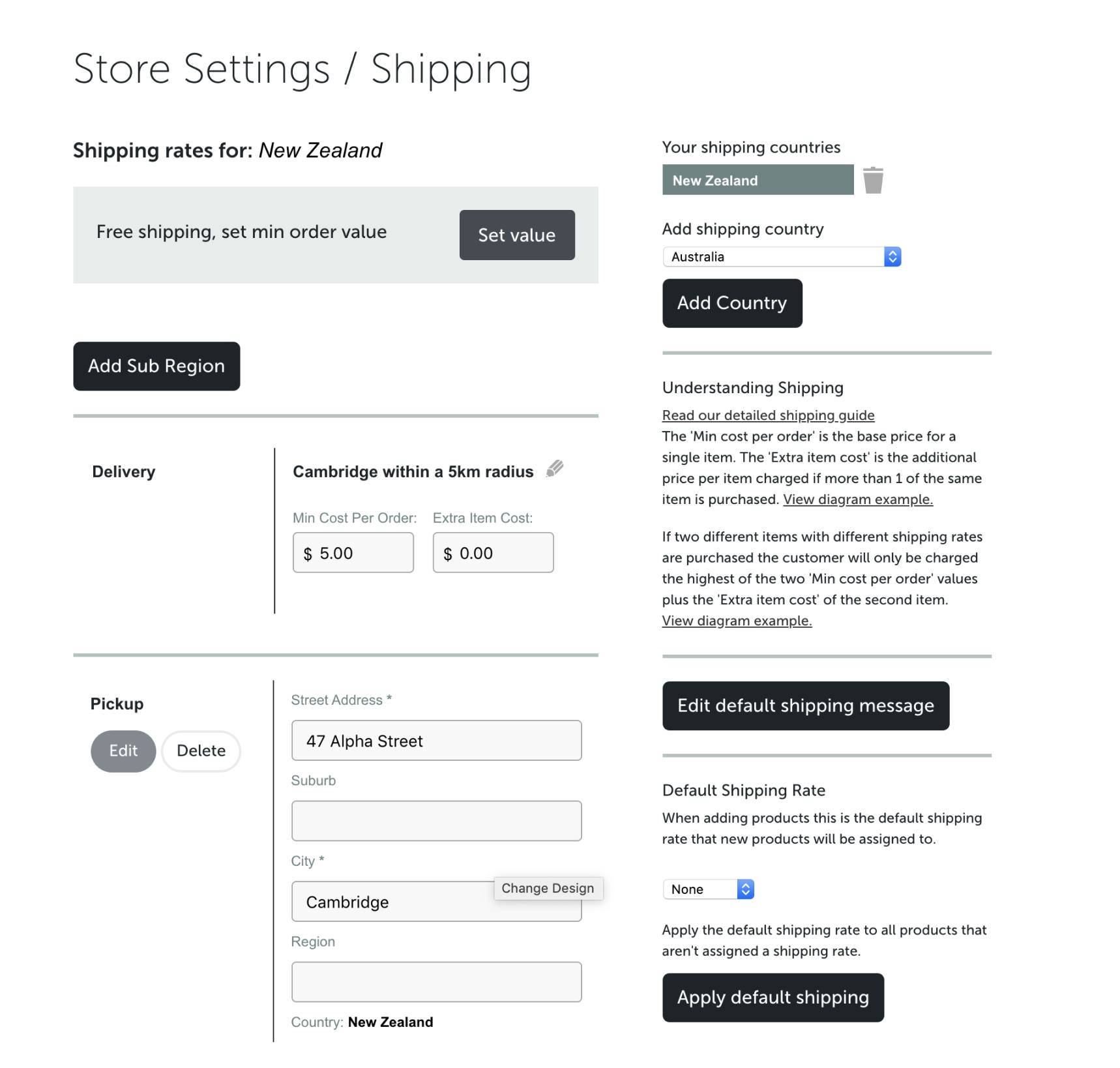 2.1 Delivery 
If you are choosing to deliver your goods, add a shipping rate for Delivery. 
You can then edit your delivery areas by clicking on the pencil icon and the cost you want to charge for delivery. 
You need to delete the other sub-regions unless you have multiple delivery locations charged at different rates. See the screenshot below for what your customers will see when they check out with the two delivery sub-regions set up.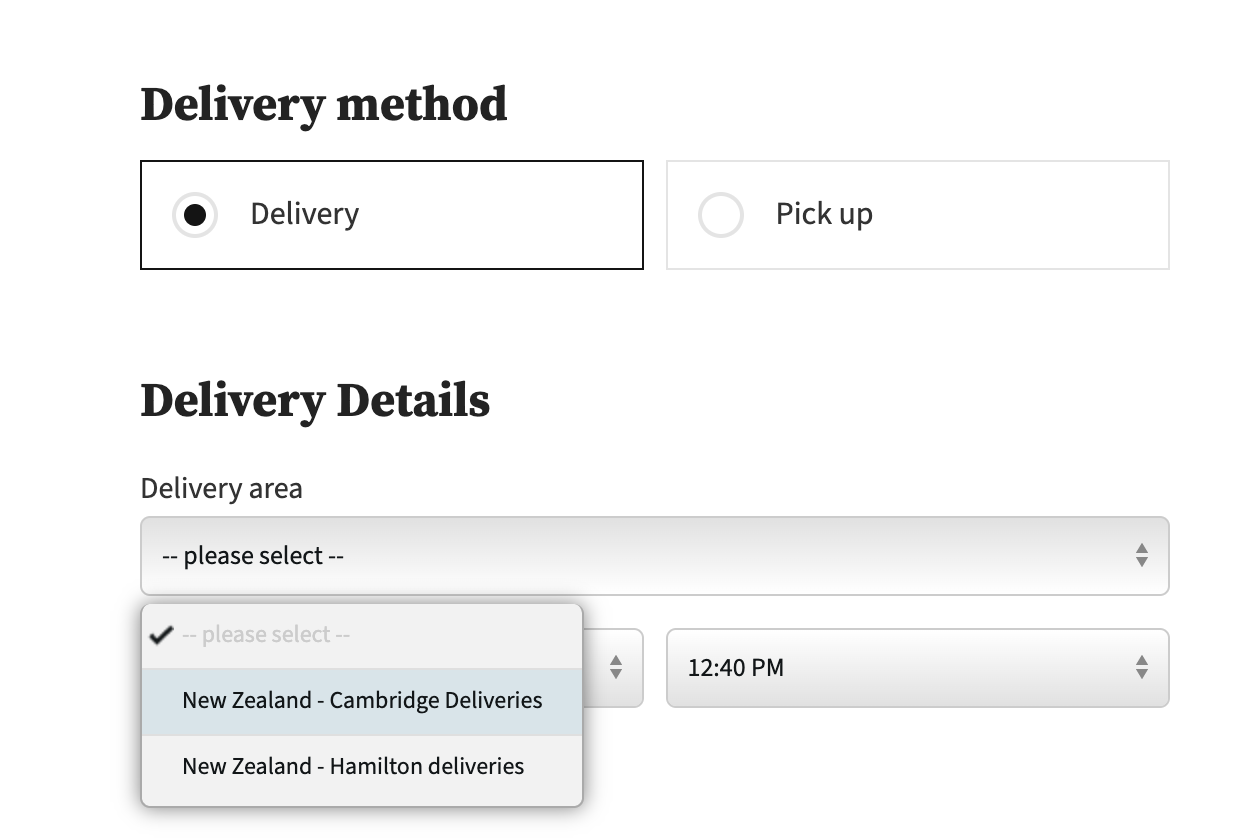 2.2 Pick Up 
If you are choosing to allow for pickup as well or only, you'll need to make sure you set up your Pickup address: 
Click to "Add a pickup Location". Once you had a pickup location, add the address you want your customer to pick up their order.
You can add multiple pickup locations.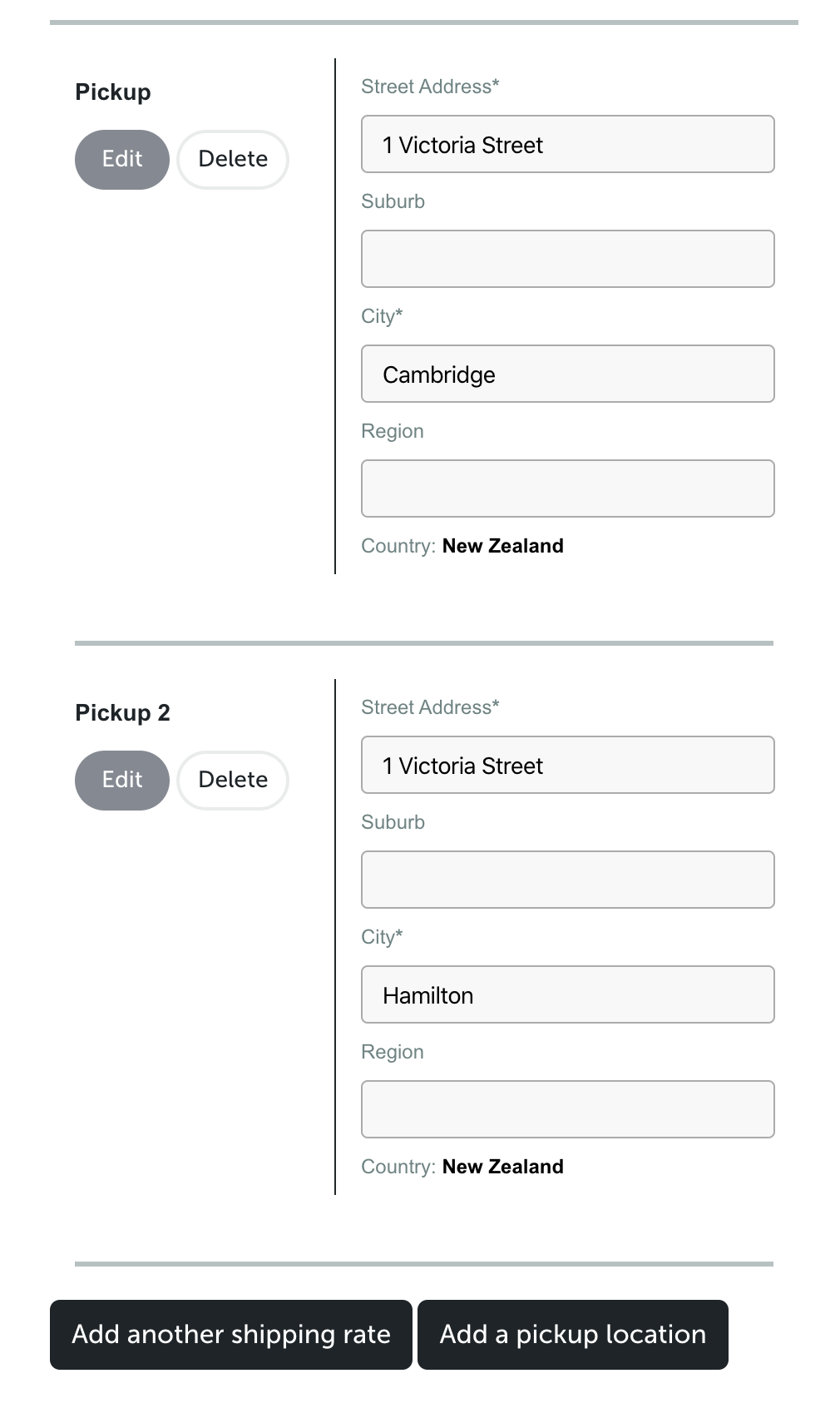 3. Set up your pickup/delivery optimised version of the home page ready to launch 
Create landing pages for Ordering Online and your menu.  

Make what you'll offer and your Ts & Cs clear and prominent on your homepage. E.g., if you have specific policies for COVID-19, use the feature area blurb and buttons, add a COVID-19 stack. 

Use grid gallery to showcase the meals/products and enable people to add a meal/product straight to their shopping cart through add-to-cart links.

Turn on the show store icons and contact bar from your dashboard Change Design (in the top left corner) -> Header & Menu -> there is a toggle at the bottom of this section to turn the shop icons on and off.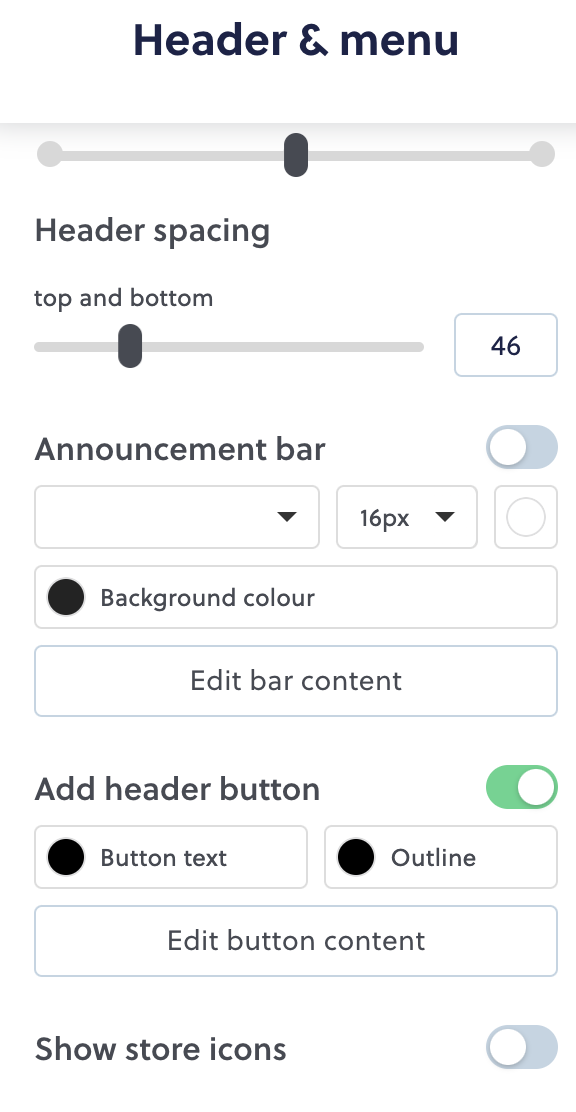 Examples/useful resources you may want to refer to: 
We're keen to hear your feedback or any ideas that we can help you better operate your business. Please also don't hesitate to
contact us
 should you need any assistance in the pre-setup.