If you haven't already added a shop to your website but want to start adding products to your site you can do this within your Rocketspark Dashboard.
1. Log into your Rocketspark Dashboard
2. On the Left-hand side next to 'Store' click the 'ADD" button

3. It will then take you to a second page asking if you want to add a store to your website, click 'Add Store' and 'Yes' in the pop-up.


4. You can now complete the required steps to set up your online store. Check out our help guide for step-by-step instructions on how to set your online store up. You can also watch our on-demand webinar for Ecommerce setup step-by-step.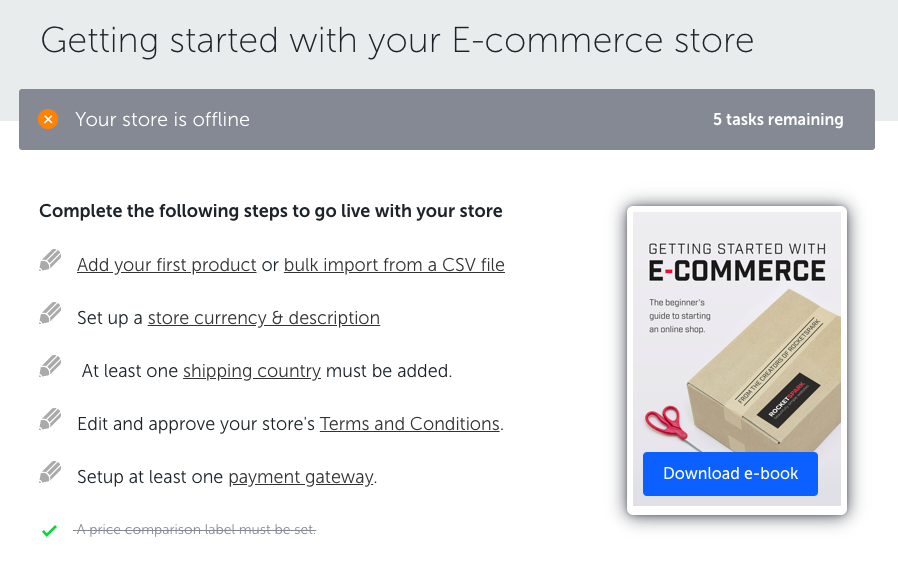 5. Once you've ticked off the tasks in the setup checklist, you can toggle your store online from your dashboard homepage.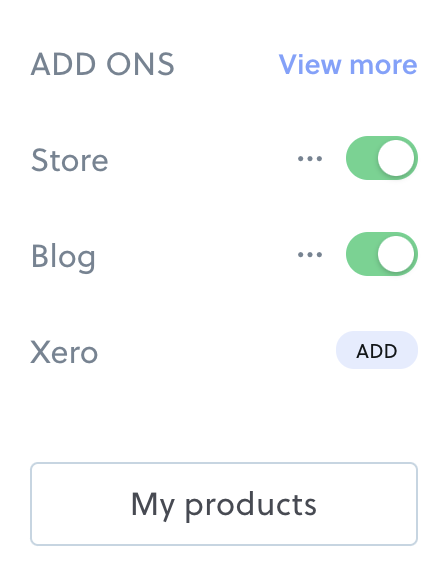 6. To upgrade your plan, go to your My Account section if you would like to upgrade to one of our E-commerce Plans. Check out all of our subscription plans here.
If you have any further questions please contact us at support@rocketspark.com