Connecting Vend and Rocketspark will continuously sync your products with Rocketspark. We realised it might get a little overwhelming keeping track of what products are being pushed to Rocketspark so have introduced a little feature to email you a daily summary of all the products changes that have been made via the Vend connection.
Keep track of..
New products created on your website.
Products deleted.
Products now back in stock and For Sale.
Brands that are imported
Categories that are imported.
Tags that are imported.
The daily digest email is sent out to your Rocketspark Dashboard login email account.
Disabling or Enabling this feature can be done at the Store Settings -> Vend Settings page.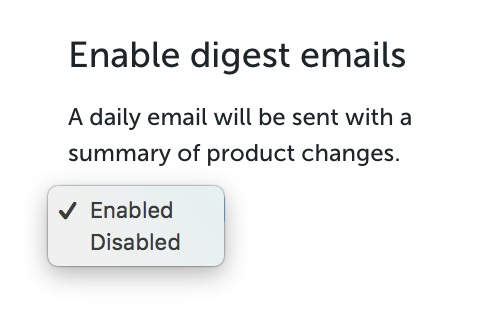 Also don't forget you can limit what products are synced to Rocketspark by using our selective Tag Syncing options.
Sample email.