Creating your website on a 30-day free trial is the first step in enhancing your business's digital presence! If you have never created a website before, please don't worry as we have made it simple to get you started. First, choose a template, replace the content, and let your imagination run wild. All of the templates are easy to edit and are fully customizable. 
You will have the freedom to do everything on your trial site, here is more information on what is included: What do I get on the 30-day free trial?
---

How to create a Free Rocketspark Trial
Depending on your location, start your free trial using one of the servers below:
You will be welcomed with the below pop-up for you to enter your details.
Click "Get started" once completed.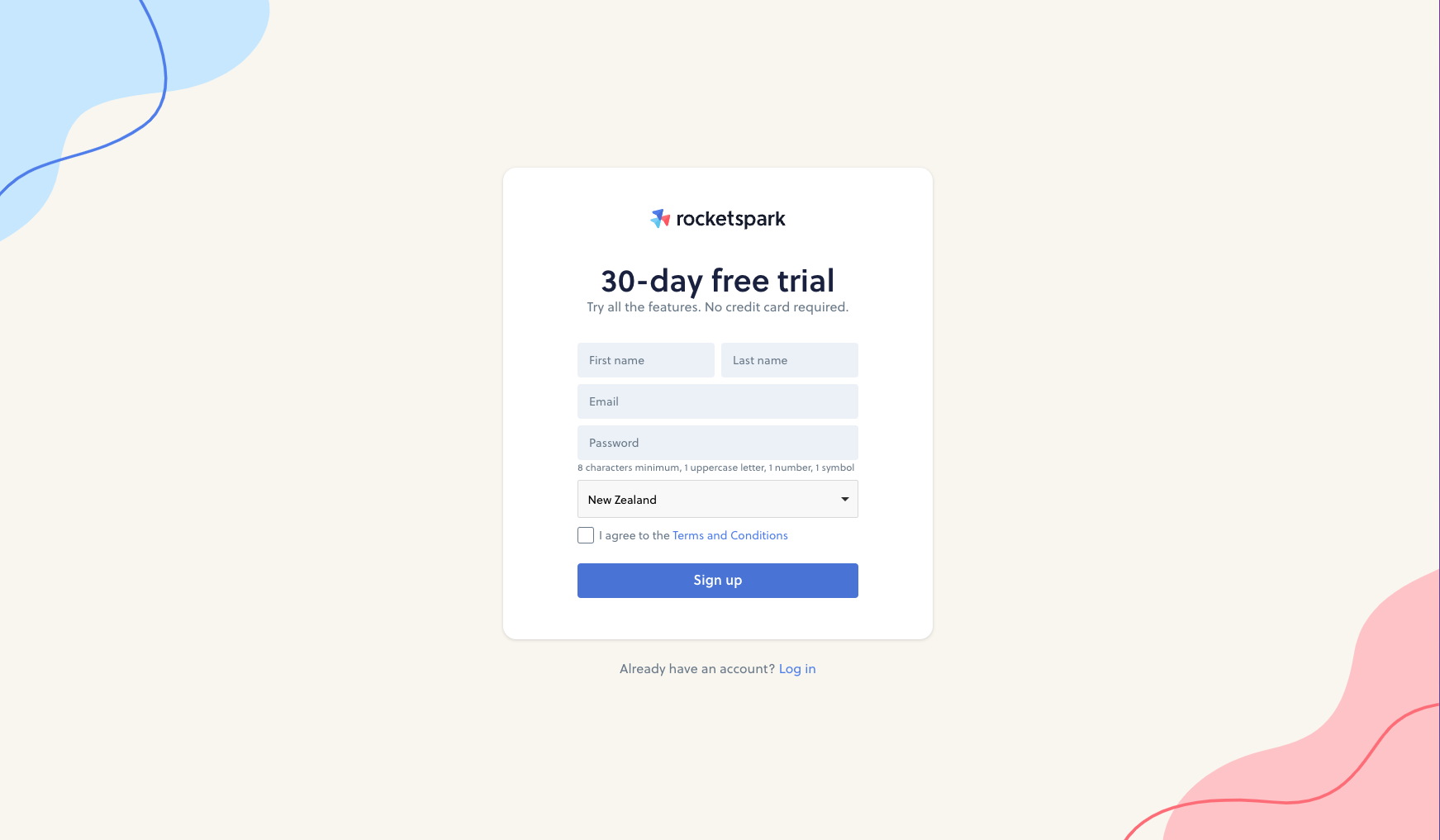 You can choose a customizable template to get you started. You will be able to scroll through and pick a template that you like best. 

To find the perfect template, you can select which industry your business falls under at the top.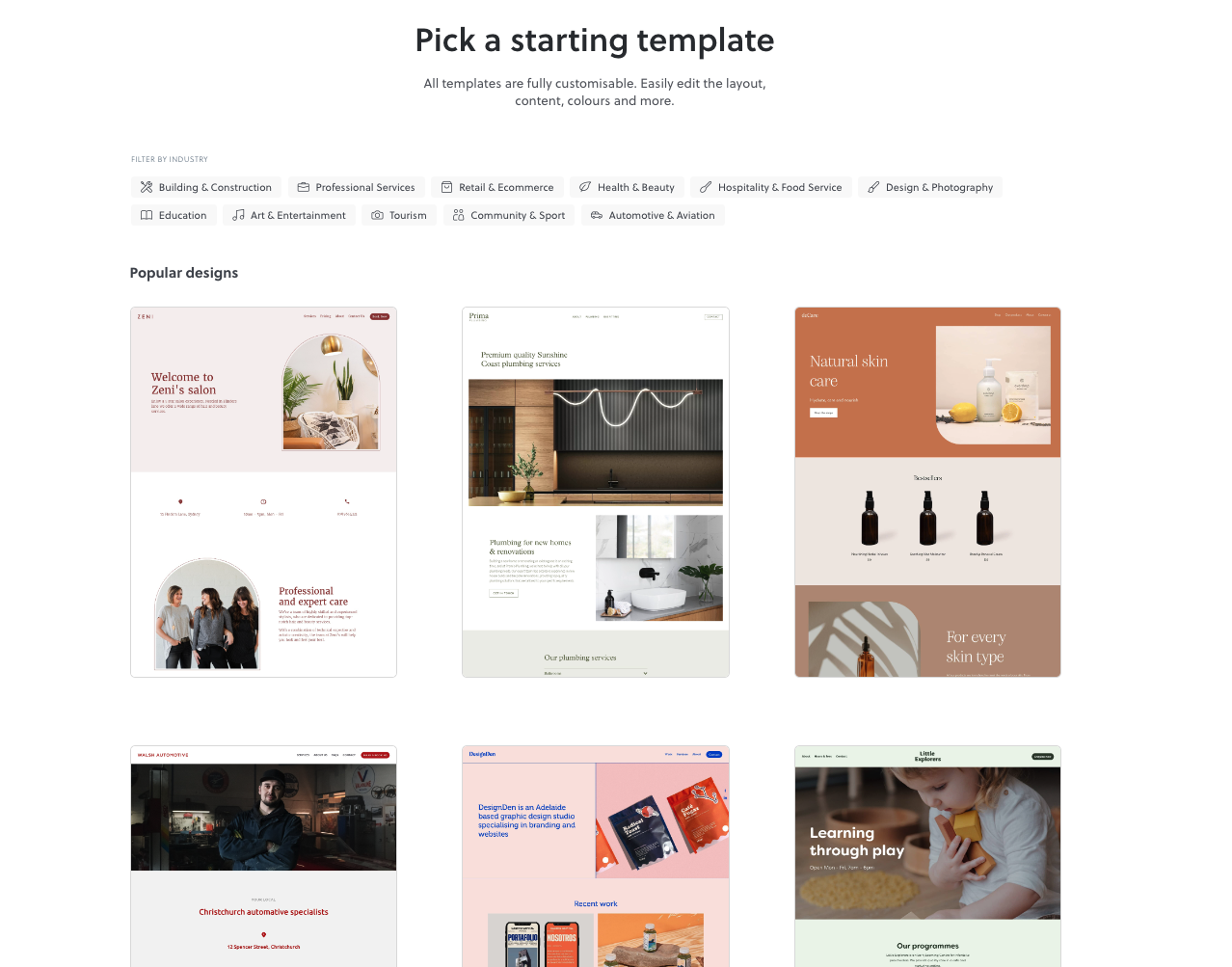 When you hover over a template, you can either click "Preview Design" Or "Start with this design".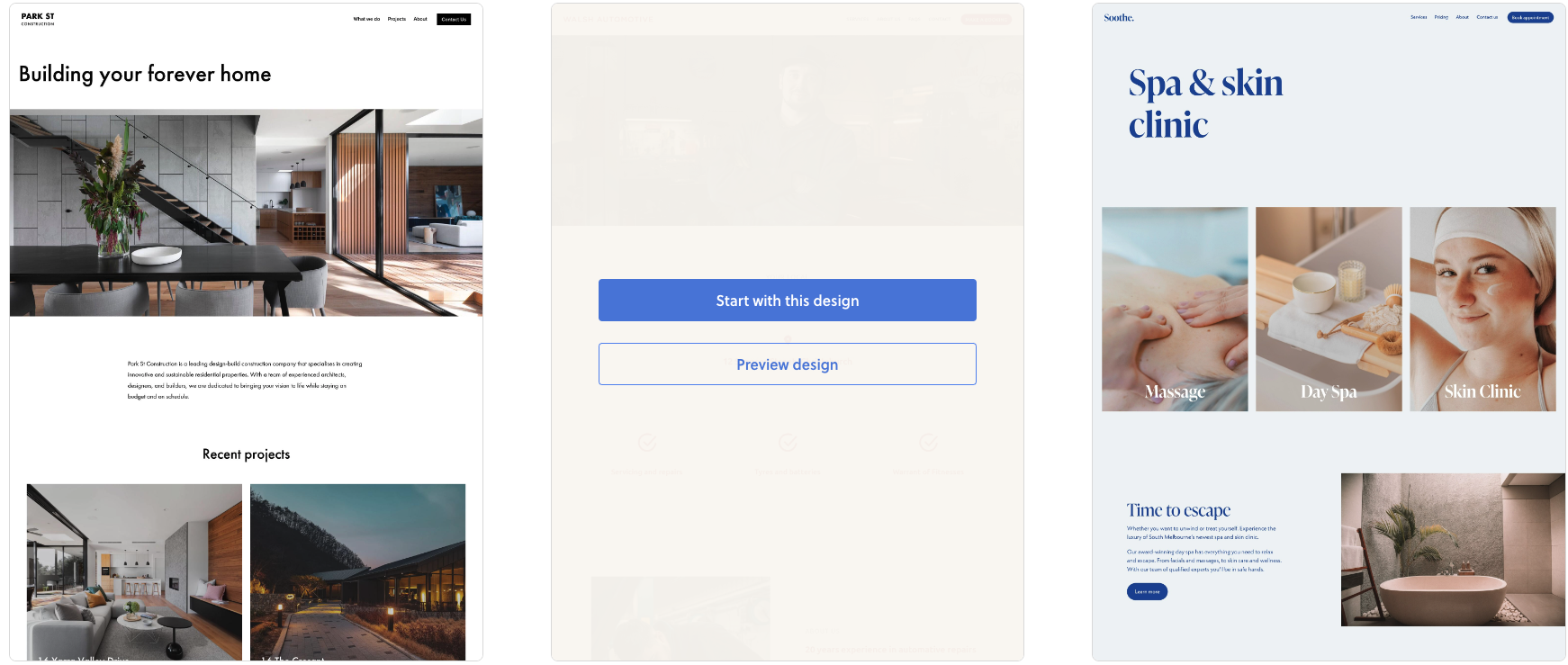 If you click on "Preview design".
You will get an interactive representation of what the template will look like. You have the ability to view all the pages before you make the final decision.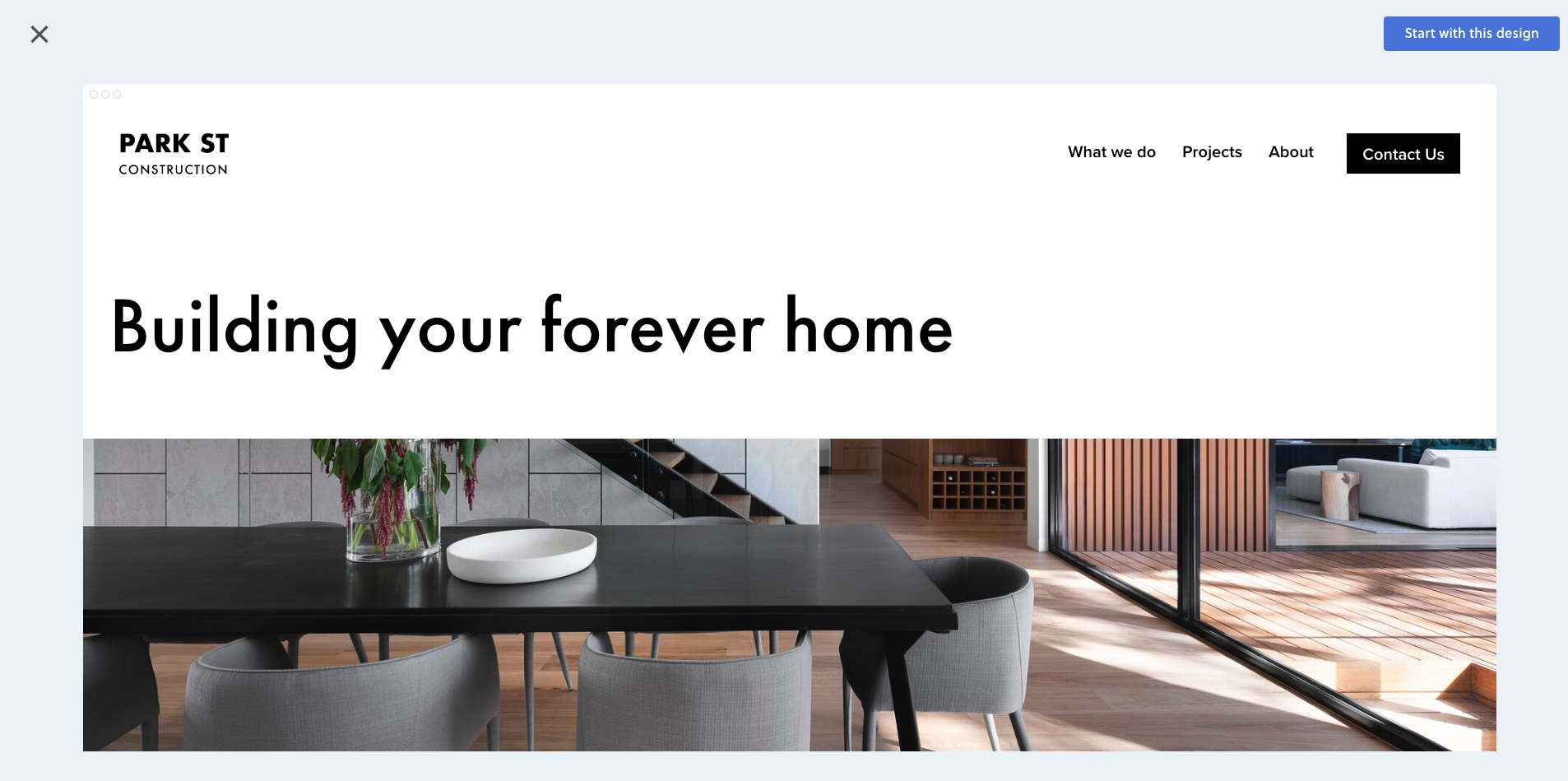 If you are happy with the template you have chosen, you can click the blue button on the top right that says "Start with this design". Otherwise, you can click the "X" which will take you back to the preview of all the templates.
Please note: you can't change your template once this has been chosen - but that's okay because you can achieve everything you wish through any template!
---

The Next Steps:
One of the first steps you will want to complete is adding your brand colors.
You can edit these
sitewide settings plus more by Clicking "CHANGE DESIGN" at the top left of the editor and going to "Your Brand" to add brand colors. 

The below guides will also be helpful for starting your first website:
---

If you signed up before the 7th of June 2023...
If you signed up before the 7th of June, the below display of templates would have appeared. We have since updated the trial templates so you may notice some differences when creating a new trial. We call these templates legacy templates. 
Please note, that if you are using a legacy template, you can still achieve the layouts of the new templates by using pre-set stacks and we would recommend switching to the Dynamic template to gain access to any new header menu features. 


If you signed up before the 7th of June, you will be able to switch between the different legacy templates. Going forward we have created all of the new templates on a 'Dynamic Template' which has eliminated the ability to switch between the different Dynamic templates. 


If you wish to access the new template designs, you can create a new free trial. You will need to create the new trial using the multiple websites feature. When you are ready to change, please contact our customer success team to help with the shift.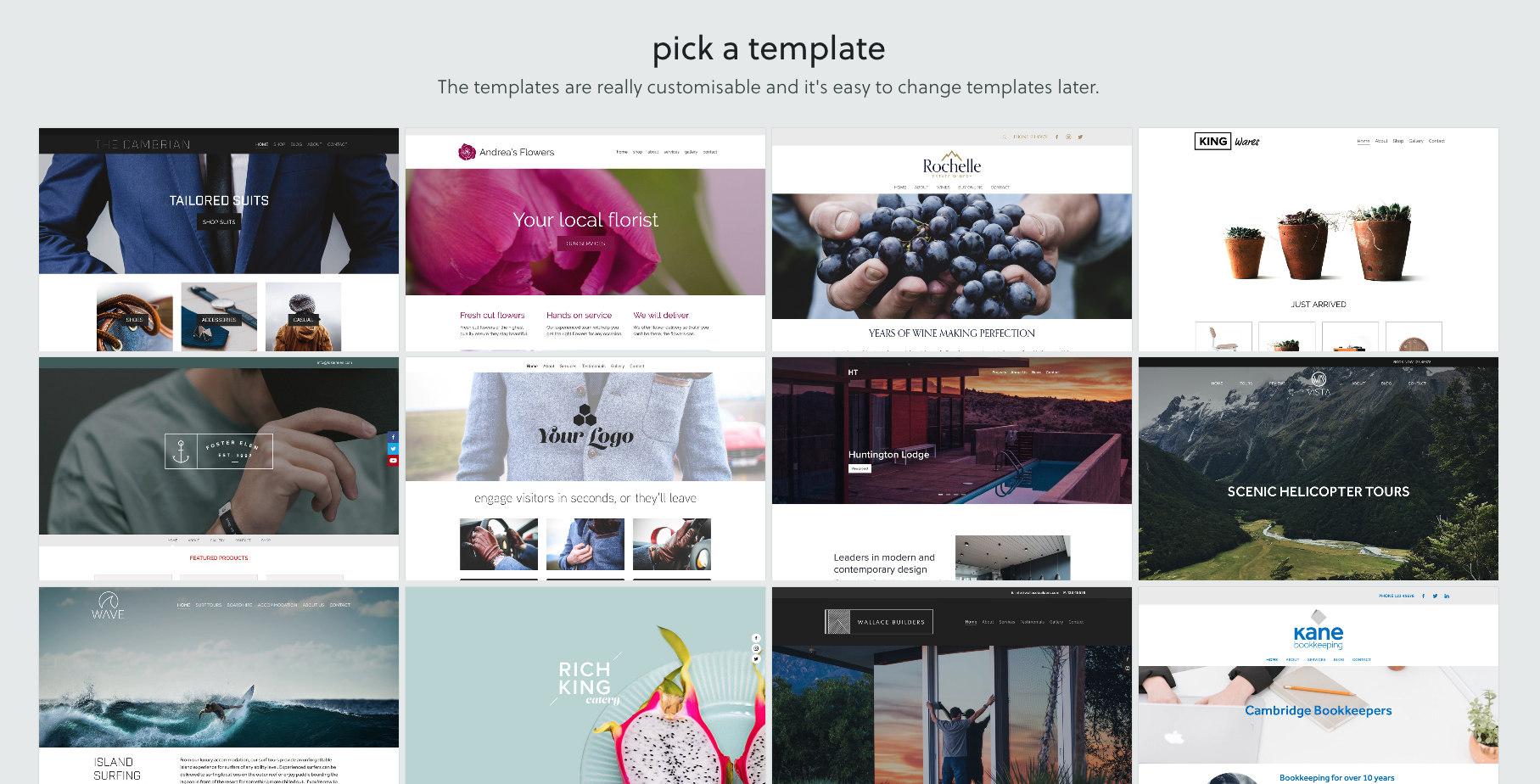 Please reach out to support@rocketspark.com we are happy to help if you have any questions.