Add a Xero Stack
Xero produces a great range of content that Xero partners can use to help their own clients use Xero well. Xero is releasing new training content regularly and it can be a challenge to keep this content up to date on your website.

In partnership with Xero, we've developed a Xero Stack. Just as you would add a 3 column stacks or a slideshow stack to your website you can now add a Xero Stack. Add the Xero Stack with a few clicks to automatically display the latest Xero training videos and information for your clients on how to use Xero.

As the Xero stack is designed for use on Accountant and Bookkeeper websites to help their clients the Xero Stack is a feature that must be first enabled in the Xero menu in your website dashboard.

Step by step instructions below: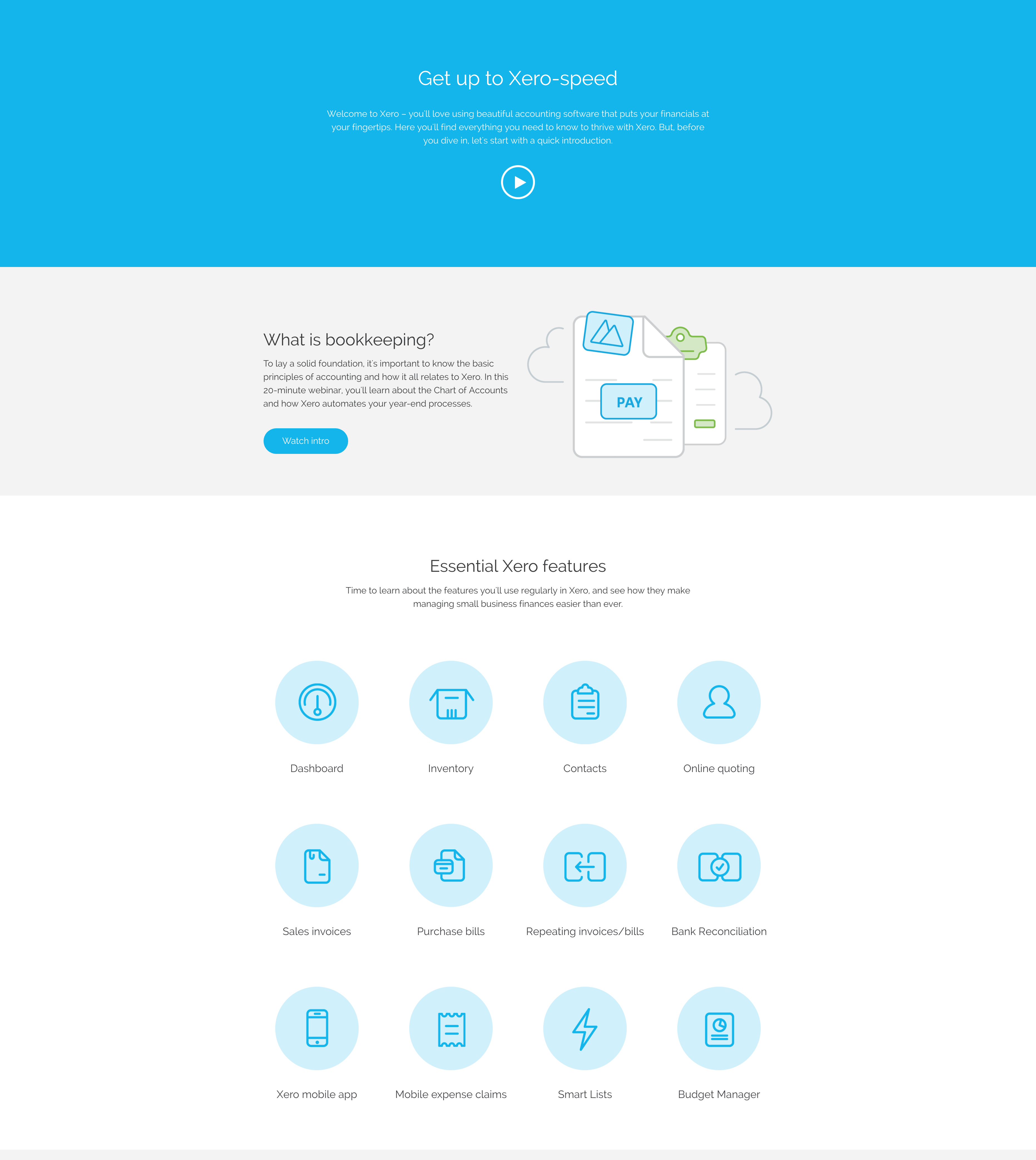 How to add the Xero Stack (screenshots to be added for each step)
Go to the Xero menu in your Rocketspark dashboard



Under 'Xero Training Content - Accountants & Bookkeepers', enable the Xero Stack by clicking on the red 'Xero Training Content Disabled' switch. This should turn green


Go to the page where you wish to add the Xero Stack. You may wish to create a new page for your Xero Stack.

Click Add Stack and select the Xero Stack



The Xero Stack will be added to your page
Xero stack Video Guide


Notes:
You don't need to enable Xero for e-commerce in your dashboard unless you are selling anything on your website with a Rocketspark online shop.

The content within the Xero Stack will be automatically updated on your website whenever there are updates

The content within the Xero Stack can't be edited. If you wish to have your own content you could recreate the design yourself using standard text and image blocks plus adding nice background colours to stacks. Remember though that you will need to manually update the content on the page if you do this manually.

If you want to customise the page you can add your own stacks above and below the Xero Stack. You could add your own introduction and end to complement the content of the Xero Stack.

Please let us know below if you found this article helpful?