This support guide will walk you through how to add tracking or third party scripts to your Rocketspark website. These might include Adwords Tracking, Facebook Audience Tracking, Facebook Pixel, and many more.
Note:
 If you are wanting to add
Google Analytics
or
Google Tag Manager
to your site, do this through the 
Google Tracking Code
 section in 
Get Found (SEO)
 instead.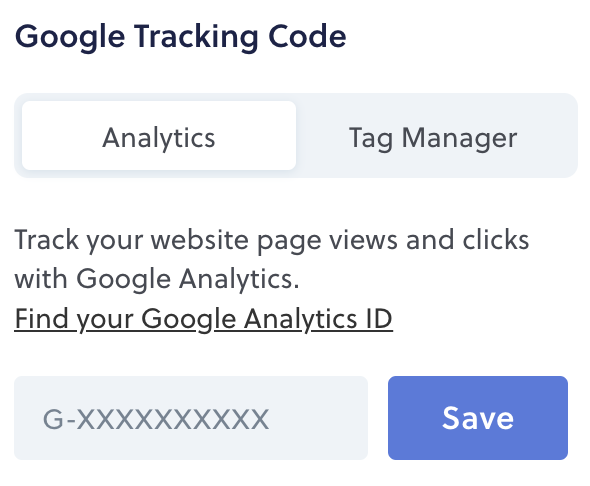 Login to your dashboard
Go to Get Found (SEO)
Scroll down to the bottom. Go to either the Custom <body> tracking code section or Custom <head> tracking code section




 
Check if your tracking code should be installed within the <head> area or <body> area of your website. This is usually specified in the installation instructions provided with your tracking code. If you're unsure we recommend placing this within the <head> area.
You must be logged out of editor for the tracking codes to be included on the page, this is so we don't end up tracking your activity with the third-party scripts.
Paste the code into the appropriate section and click Save.
If you are wanting to track checkout success in particular, see this help guide: Conversion tracking - adding an ecommerce checkout success tracking code to your shop.