A 404 error is an error message your website visitors will see if the URL they go to a page that doesn't currently exist.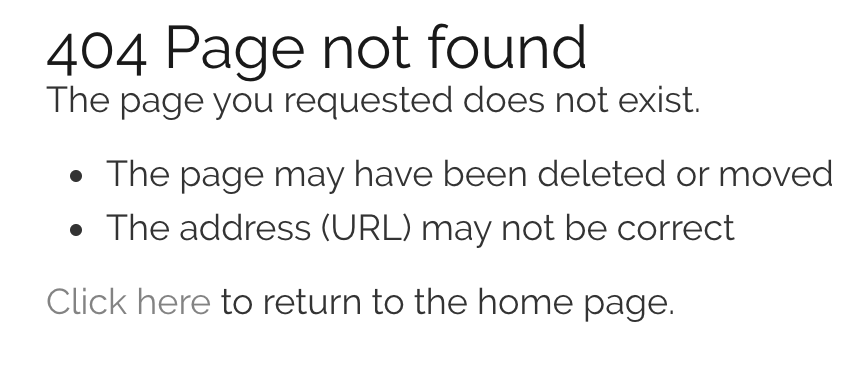 There are a few simple things to check when you see a 404 error:
Is the page live? Go to the 'Manage Pages' menu in your Dashboard and check that the online/offline toggle for the page is set to 'online' and you should be good to go from there.




Does the page exist? Check the website address of the page that you are seeing the 404 error on and then check if the page actually exists in the manage pages menu. Someone may have linked to a page that has since been deleted or renamed. To fix:

Add a new page with the same name as the old page so that a URL (web page address) is created for this missing page; or

Contact us if you'd like us to set up an automatic redirect on that URL. Please tell us the URL of the old page name and also the URL of the page you would like to redirect to.
For more information on Redirects and how to set them up check out our guide on How to set up 301 redirects



Is your shop or blog live? If you have Blog or Shop buttons in your main menu these buttons will link directly to your blog or shop. If your blog or shop is not live your visitors will see a 404 error. See here how to make your

online shop or blog live.



Is a blog post live. If you link to an individual blog post check if the

blog post is live.