You can use more than one payment method on your website. You can use card payments via a payment gateway (eWay, Windcave, Stripe and PayPal), PayPal payment via a person's PayPal account and bank payment via bank deposit.

If you wish to change payment gateway for card payments:

In Dashboard go to Store Settings > Payment Gateways
Choose the payment gateway that you wish to set up and click SETUP NEW ACCOUNT

Follow the on-screen instructions to set up the new account or see

our payment gateway guides

It can take a few weeks for some payment gateways to get set up

Once your payment gateway is ready to go live set it live with the little toggle slider and turn off your old payment gateway.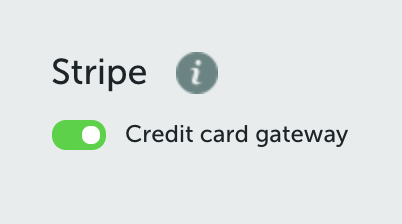 Now test your new payment gateway is working by creating a test product and doing a transaction