Rocketspark allows you to easily link your Pinterest account with your website so your visitors can search and view your photos via your profile.
 
You'll need a Pinterest account if you don't already have one. You can create a Pinterest account at 

https://www.pinterest.com.
Log into your Rocketspark Dashboard using your email address and password.
Click on the 'social media' link on the left-hand menu

Next to 'Pinterest' click the 'add' button.


Place your Company's Pinterest URL in the dialogue provided and click 'Connect with Pinterest'.


(Your Pinterest URL can be obtained by logging into your user account on Pinterest. Once you have logged into your account if your click on your channel at the top left of the screen it will take you to your profile. Here you can copy the URL and this will allow users to find your Pinterest page.)
 
Make sure that the slider is turned on if you wish this information to be displayed on your page.


This can be linked on your page by using either the social media buttons which can be added in a block on the page or in the social media icons which can be placed in the header, side, page links or footer of the page. Just click on the 'Social Media Design Options' button below for more options.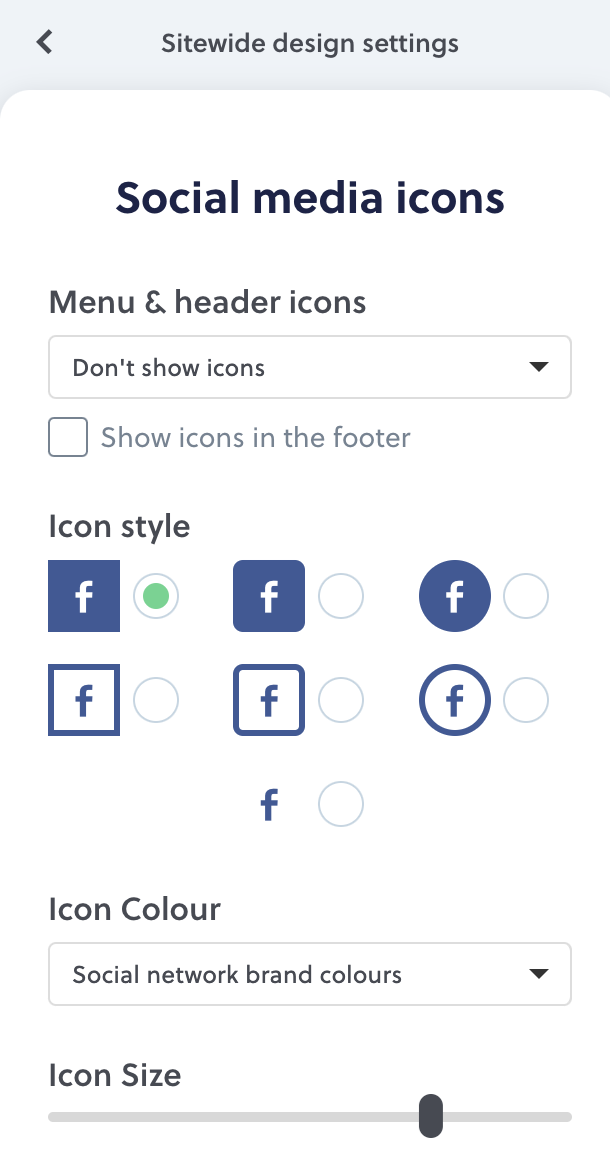 If you want to learn more about why you should use social media to market your business please check out our guide here.
 
Confirm your website with Pinterest
Confirming that your own website with Pinterest adds your profile picture to any Pinterest Pin that came from your site. You'll also get access to Pinterest's website analytics so you can see what people are saving from your website. 

To confirm, you need to be able to edit your website's HTML code. 

Important:  This process will only work if your site is live on your domain as Pinterest visit your website to check that a meta-tag is in place.  

Step 1: Get the meta tag
Click your name at the top of Pinterest
Click the gear menu, then Account settings
In the Website field, click Confirm website
Copy the meta tag

Step 2: Add it to your website
Log into your Rocketspark Dashboard, click on "Get Found (SEO)" in the Dashboard menu and paste the meta tag into the box labelled "Custom <head> tracking code" area.
Step 3: Finish setting up
Go back to Pinterest and click Finish (Pinterest will automatically check the meta tag and confirm your site)