Having a staff page gives you the ability to be able to introduce your team to the world and showcase their talents, below you will find a few ways to be layout your page, by showing photos and blurbs about your staff you can:
Increase trust and credibility
Make people more comfortable about who they are contacting, and hence more likely to contact you
Show that your staff have credentials, experience, and look professional
A tendency is to try and line up a text region in one column with an image in another column. This is almost impossible to get looking right, and a way around this problem is to put the associated photo for each relevant text region beneath or above the text region. This works best visually if the testimonials and photos are of similar size.
See below for an example of this on a staff page: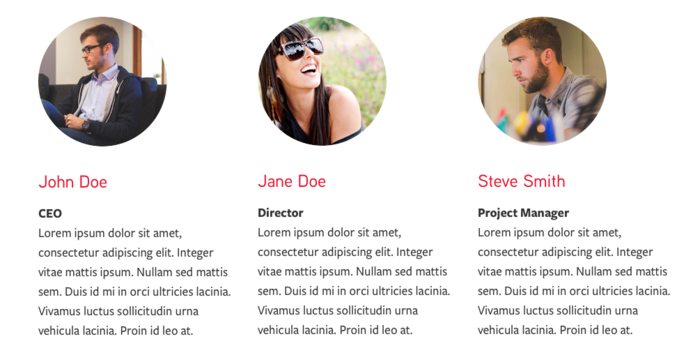 Need some help getting your picture looking just right? Here's a support guide
about our picture block
.