Create your own custom forms at www.jotform.com.

Once you have signed up to JotForm and created your form the process to embed into your Rocketspark website is simple.  Jotform have a free version of their form builder which has their branding on it which can be removed if you go onto one of the paid plans.  See their forum for details about removing Jotform branding.

I've created a simple contact form using one of the templates JotForm provide.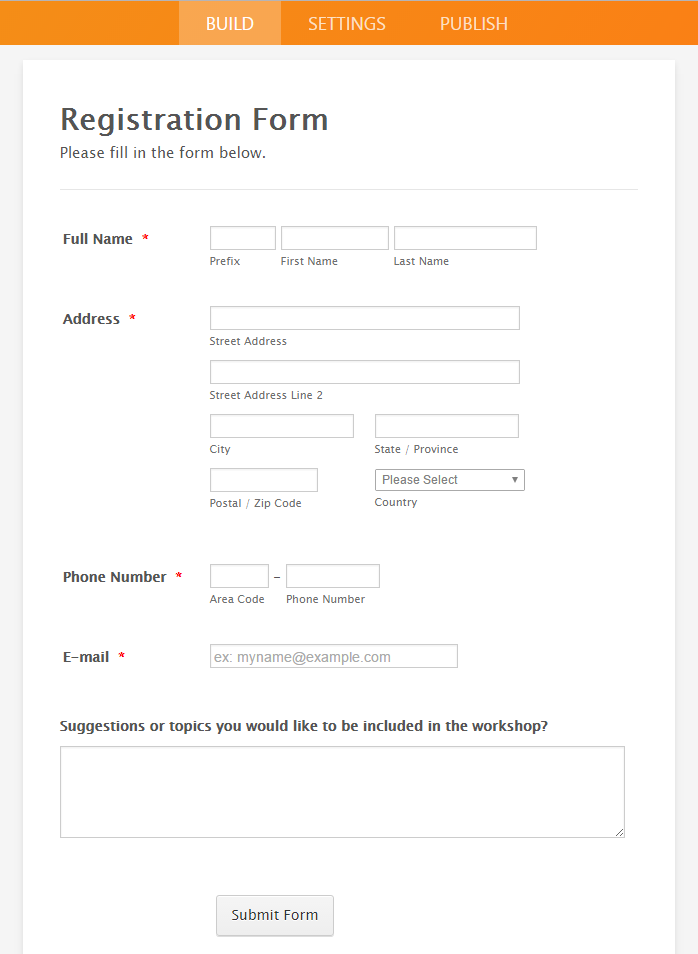 1. The first step is to click the Publish button in JotForm.





2. Click the Embed Option.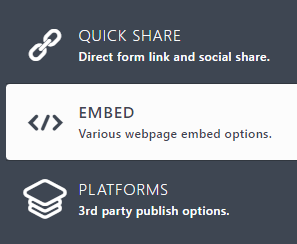 3. Click the "Copy code" button.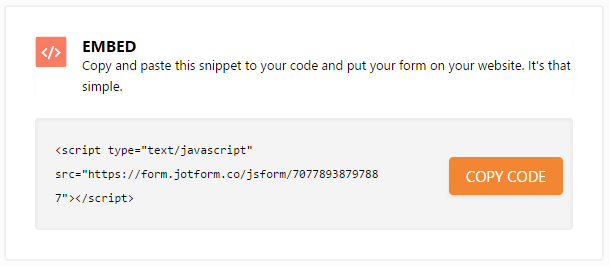 4. Back at Rocketspark, add a Code Block to your website. Then paste in the code. Follow this guide on HTML blocks if you have trouble.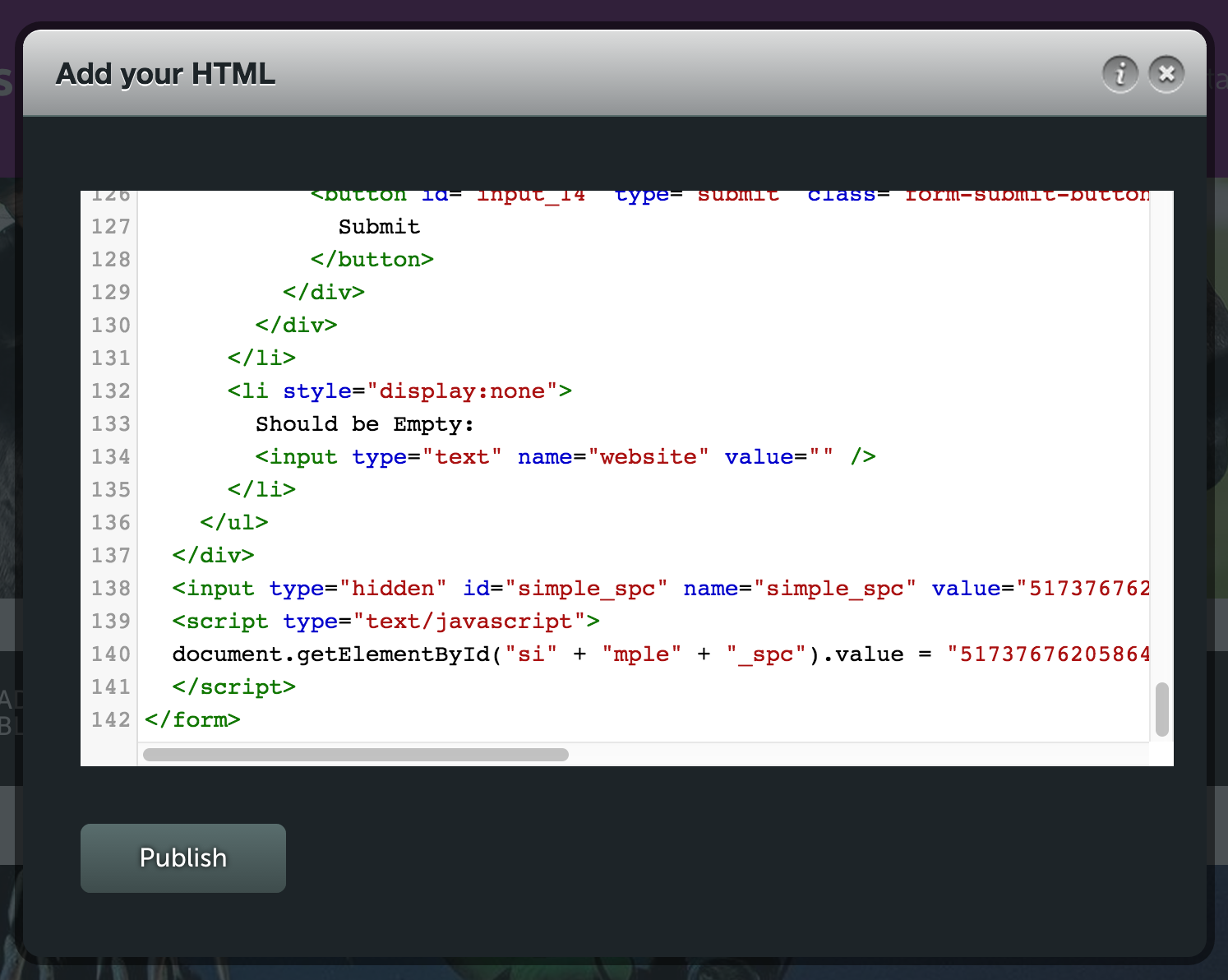 5. Click Publish.

6. Done! Check that your stack allows enough width to show the form. I had to use a full width stack (single column) to show my form correctly.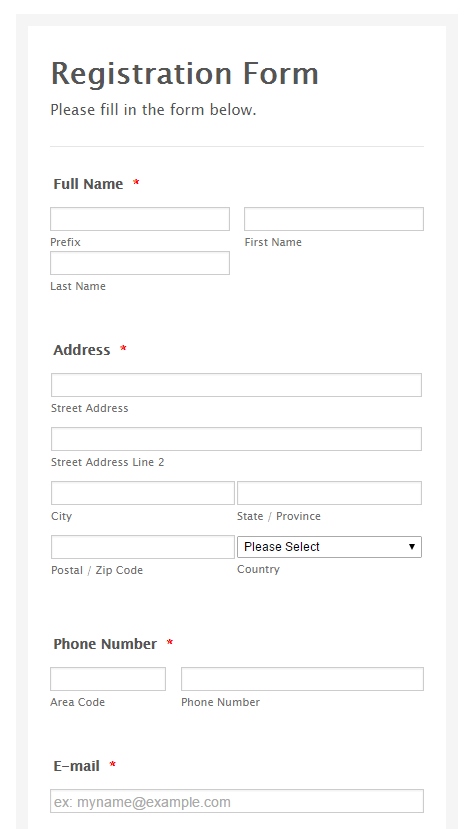 Please let us know below if you found this article helpful?