When you have several two-column stacks in the "text, image -> image, text" layout, on mobile it'll wrap in one-column in the "text, image -> image, text" order by default. To learn how mobile responsiveness works on Rocketspark, see this help guide.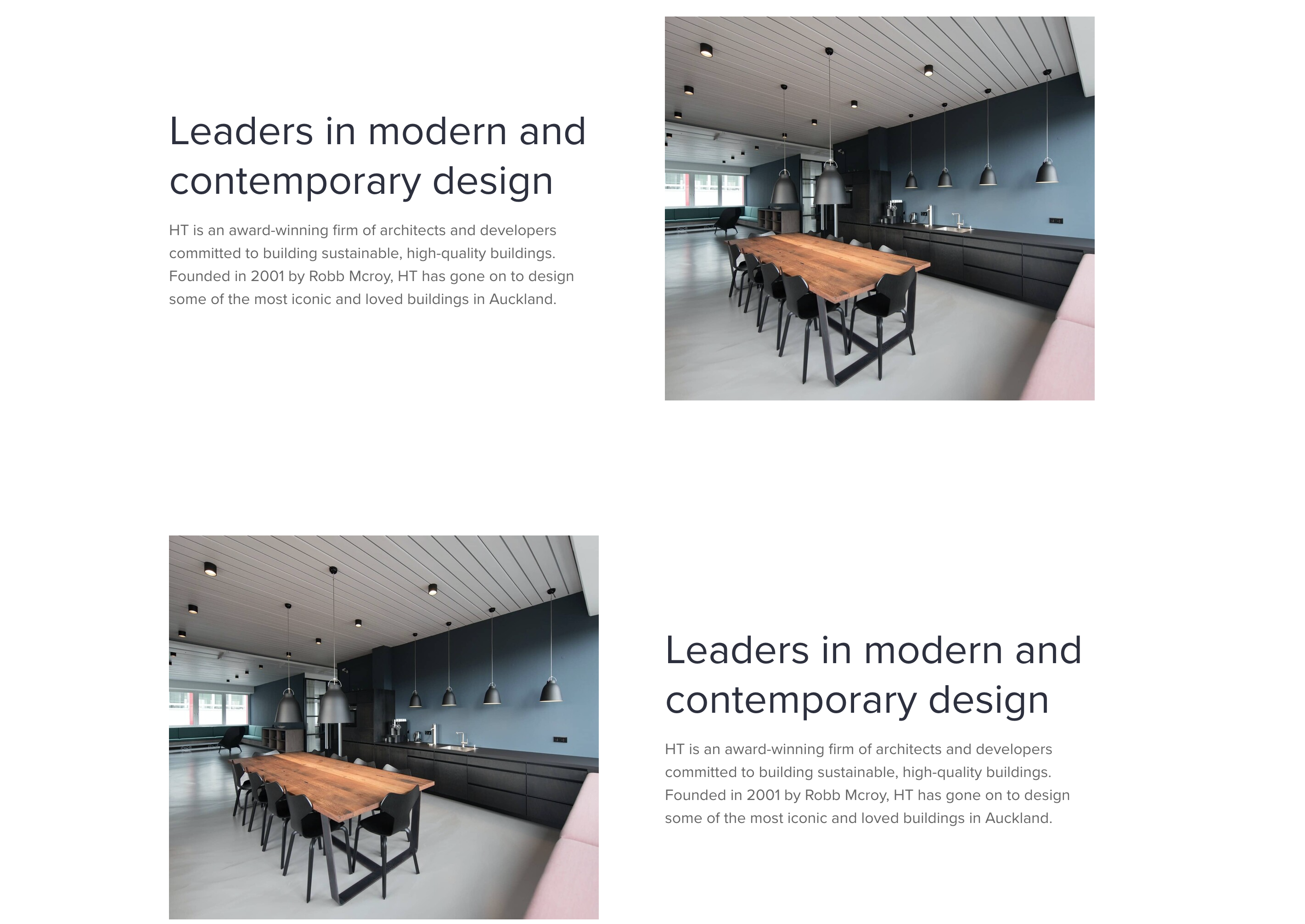 You can reverse column order on mobile to show the most relevant text and image together. Follow the steps below:
In your Dashboard Editor, hover over the stack you want to reverse the mobile column order for and click on the colour wheel to go to Stack Specific Design Options.

Click to open the Width & Spacing menu.
Move the toggle from DESKTOP to MOBILE.

Tick the checkbox Reverse column order on mobile.

Now you will see your content displayed in the "text, image -> text, image" order.


Click Save changes.