You can sell gift cards through your Rocketspark store for your customers to use for your online and/or physical store. It can be beneficial to sell gift cards in your store, by selling gift cards you can enable people to buy presents for their friends and family easily. This is perfect for those who have friends and family that are difficult to shop for. You can sell gift cards easily in your shop by following the steps and tips below. 



Setting up the Gift Card in your Shop 
To sell gift cards in your shop you will first need to set up products in your shop - there are two ways to do this. 


1. Set up multiple products at different values.
You can sell your vouchers as separate products on your website by Adding products to your shop and setting up multiple products for each gift voucher vaule. This can also be a good way if you are selling unique vouchers for a particular service.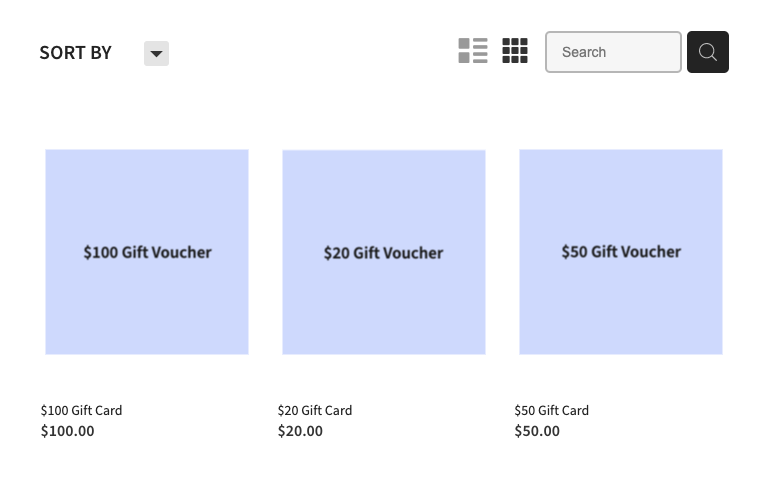 2. Set up one product in the shop with multiple variants for different values.
Another way is to set up one product for your gift voucher and Enabling Product Variants to set the amount of your voucher. This way customers get to select the value of the voucher within the one product. This is great if you are just selling different value gift cards so customers can easily select the best price for them.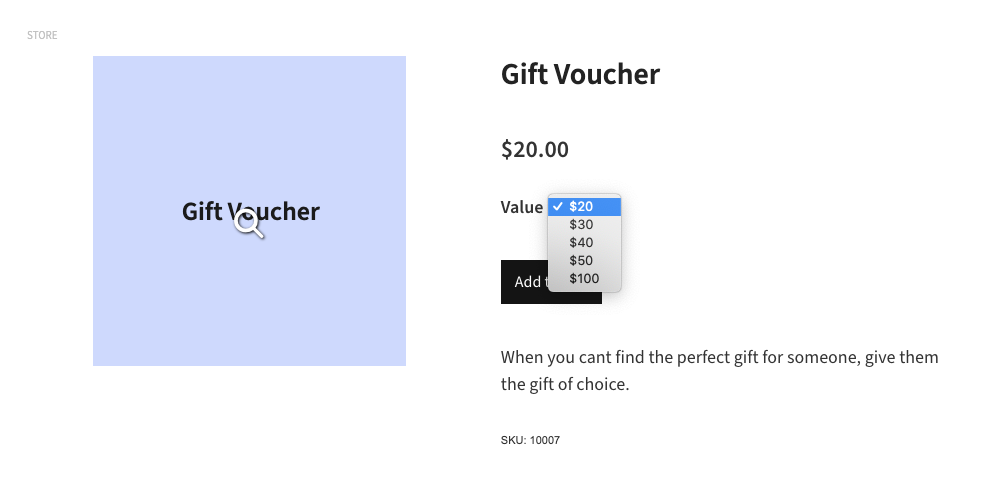 Once they purchase the Gift Voucher (What to do next) 
These next steps will depend on if you sell other goods online and/or in a physical store and want to have the voucher available as an E-voucher they can use online and/or as well as a physical voucher they can use in-store. 


If the Gift Voucher can be used for your online store 
Once a customer has purchased a gift card you can then create a Single-Use Coupon code for them to be able to use at Checkout. How to set up a Coupon discount code for your shop
You can also set coupons to only be eligible for certain products (just make sure to add this into the description of the products if there are certain items that cannot be purchased with a gift card) 
You will want to make sure you add this unique coupon code to the voucher/email you send to the purchaser. 
If the Gift Voucher can be used In-store
If the Gift Voucher can only/as well be used in-store set this up how you usually would set up a voucher if you were selling it in-store. 
Sending the Gift Voucher 
Here you can have a PDF set up with a design that is unique to your brand where you can easily add in the coupon code before sending it out to the recipient either physically posting or by email it is up to you. 
Note - it's great to make sure you are clear about how this voucher can be used and how it will be delivered in the product description so purchasers are clear on how the voucher can be redeemed.