It may have come to the time where its time for your business to rebrand, or you may just be looking to give your website a fresh face, this can be a daunting task so we are here to help you through it. Check out our instructions below on how to refresh the site design.
Create copies of each page:
We suggest creating a copy of each page you would like to redesign this way you can edit the copied page and still have a page online, doing this means that you won't lose your ranking in Google search and your customers will still be able to search the business.
To copy each page you can do this in you manage pages section or check out our help guide How to copy a page.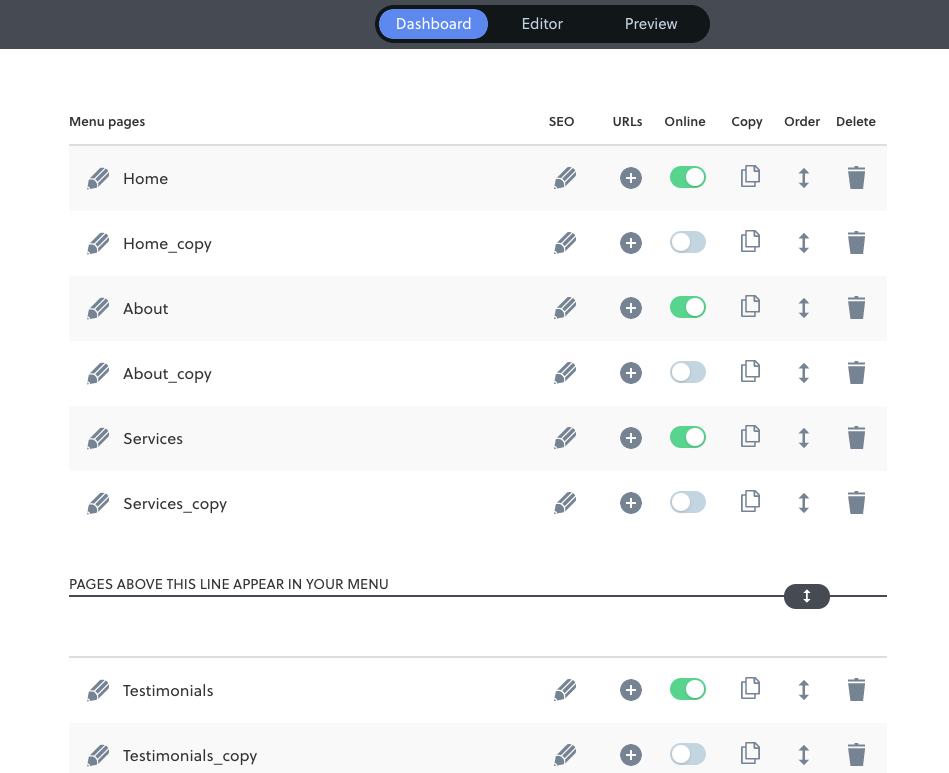 You will see above that I have created a copy for each of the pages that I am redesigning - when you create a copy it will automatically be named *page* copy.
Redesign the page:
You can edit the stack that you have here or you can delete them and start from scratch - you won't be able to change the template on these pages without affecting the rest of your website as that is a site-wide design feature.
If you are after some inspiration for your new pages I would highly recommend taking a look at our stack-inspiration-gallery
If you are new to this all and are starting from scratch check out our help guide on getting started how to add content
Going live with your new pages:
Now that you have finished editing your new pages and it's all looking on brand we can replace the old pages. You will now want to rename the current live pages eg Home 1.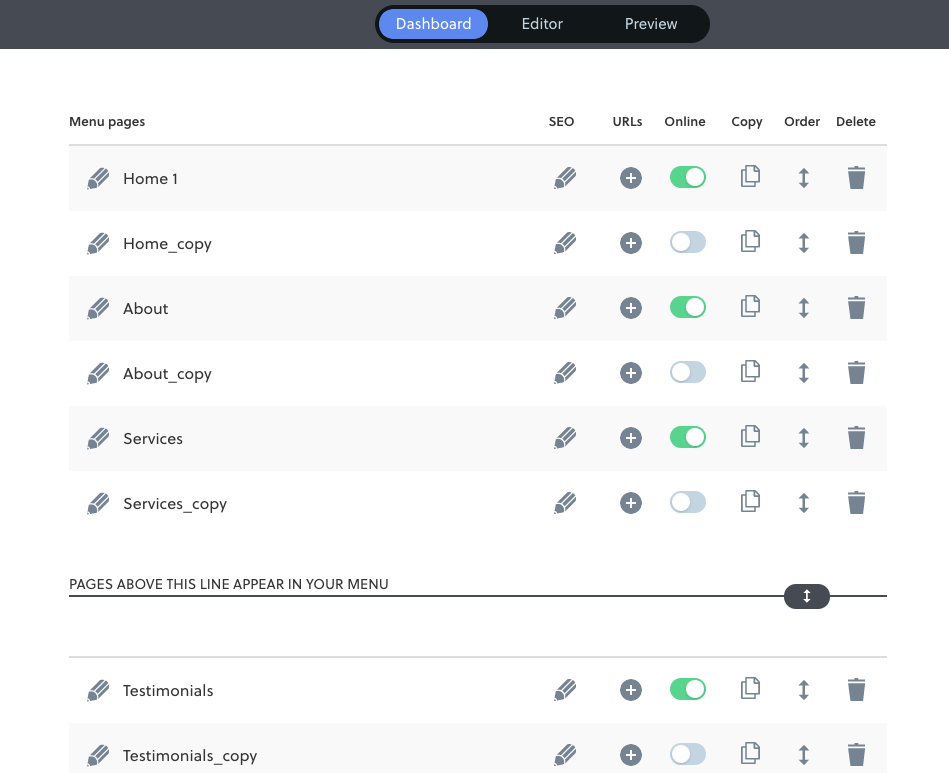 Now you can rename your new home page which is currently labelled "Home_Copy" to be "Home" this way it replaces the old page in Google Search and you do not lose you search ranking that you have worked hard on.
You can now make the new home page online by toggling the online switch and set the old one to offline - Once you have done this you can delete the copied page by clicking the rubbish bin icon next to the page name how to delete a page
You will be able to bring that page back if you ever need it again.
You can then go through and swap all of your pages over until you have a brand new site - you can change the template around now if you would like to see if any of the other pages templates work better with the new design how to change my websites template design.