The reorder (buy a past order) feature is set to on by default on both of Rocketspark's ecommerce plans, which is good for when your customers want to buy the same or similar items from you but don't want to buy on subscription.
This help guide will walk you through how the reorder link/button works, customer's experience when they buy a past order from the reorder link/button, and how to turn the reorder feature off if you don't need it.


How can a customer reorder (by a past order) from you quickly?
If your customers buy the same items or similar items from you regularly (and don't want to buy on subscription for whatever reason), they're now able to conveniently reorder an item they previously purchased by:
clicking a 'Buy this order again' text link that's added to the bottom of a previous order confirmation email sent to the customer.


Additionally, on

Rocketspark's Ecommerce Pro plan

, when your customer logs into their customer account and navigates to their orders they'll see a '

BUY AGAIN' button alongside any past orders made in your store.

If the customer clicks on the Order #, they'll see further order details and there's another button at the bottom of that page called BUY ORDER AGAIN.

How does checkout work for reorders?
1. Whether a customer clicks the link from their order confirmation email or the button in their customer account, they'll be taken back to their cart, where the item/s from this past order will reappear, if available.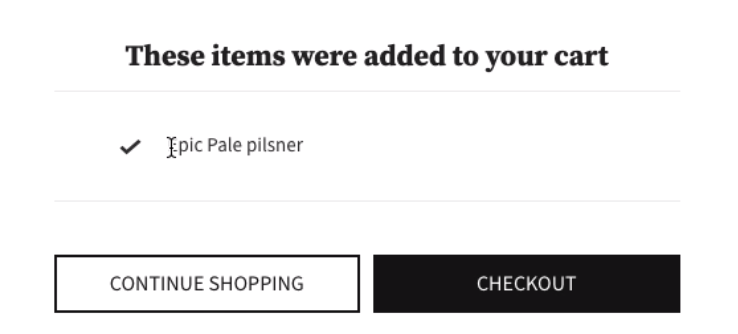 If an item is no longer available, (either the product was deleted by the merchant, or there isn't currently stock), the customer will get a pop-up message explaining why the item couldn't be reordered. If the cart contained a few items, and some of these are not available, the pop-up will list what has happened to each product.


2. The customer could then select CONTINUE SHOPPING if there's nothing left in their cart, or if an item was added, they could CHECKOUT.
3. If the customer is logged into their customer account, their details will auto-populate, otherwise they'd need to add their details in manually.
NOTE: Coupons from a previous order won't be applied to this order. If a customer wanted to use a valid coupon, the customer would need to re-add the code.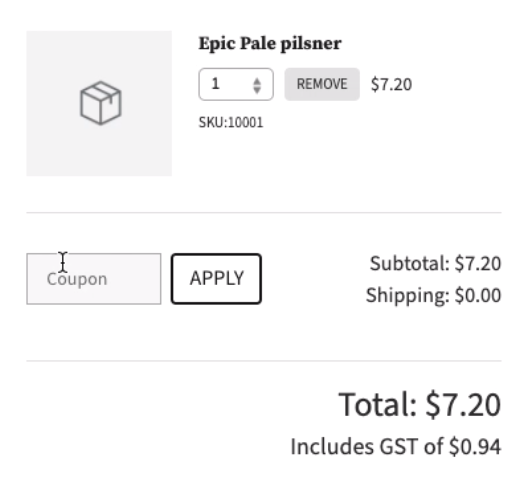 How to turn the add a reorder (buy a past order) feature off?
You (as the merchant) can turn this feature on or off.
In your Dashboard, navigate to Store Preferences.
Scroll down to the Reordering (buy a past order) heading. You will notice that by default Reordering is turned on.

NOTE: Reordering is automatically off for all the recurring subscription orders.
Possible reasons for turning the reorder (buy a past order) feature on:
You sell products that customers could buy on a regular basis
As a way to drum-up more business
Possible reasons for turning the reorder (buy a past order) feature off:
You sell seasonal produce that's not available all year round
You sell one-off items like artwork or custom work.