Order emails all follow a similar template, however, depending on the settings of your shop and the payment method, the order email can differ slightly.
If your users selected Bank Deposit as their payment method, the bank details will be above the list of items: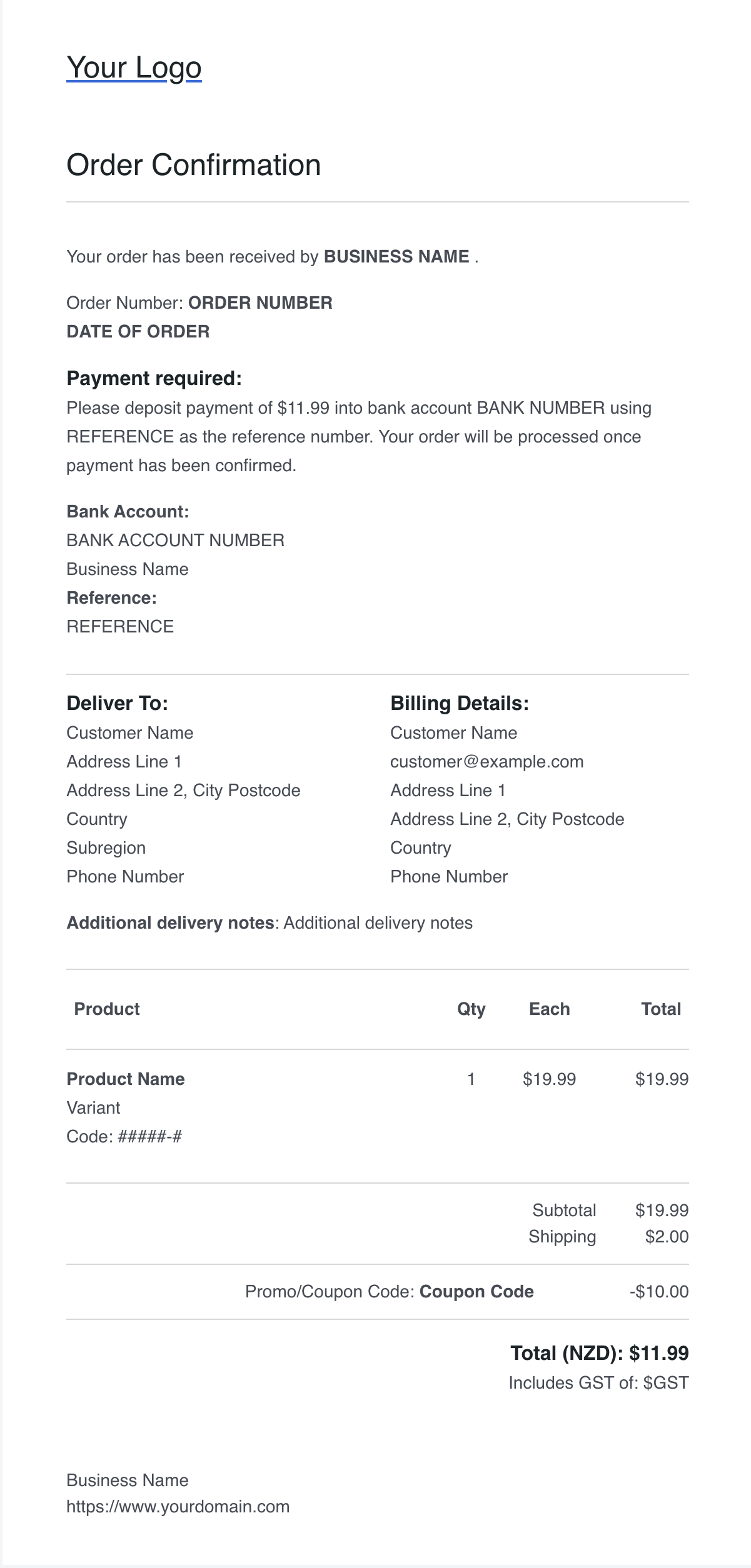 Delivery Message
If your product is delivered, the message will be as below: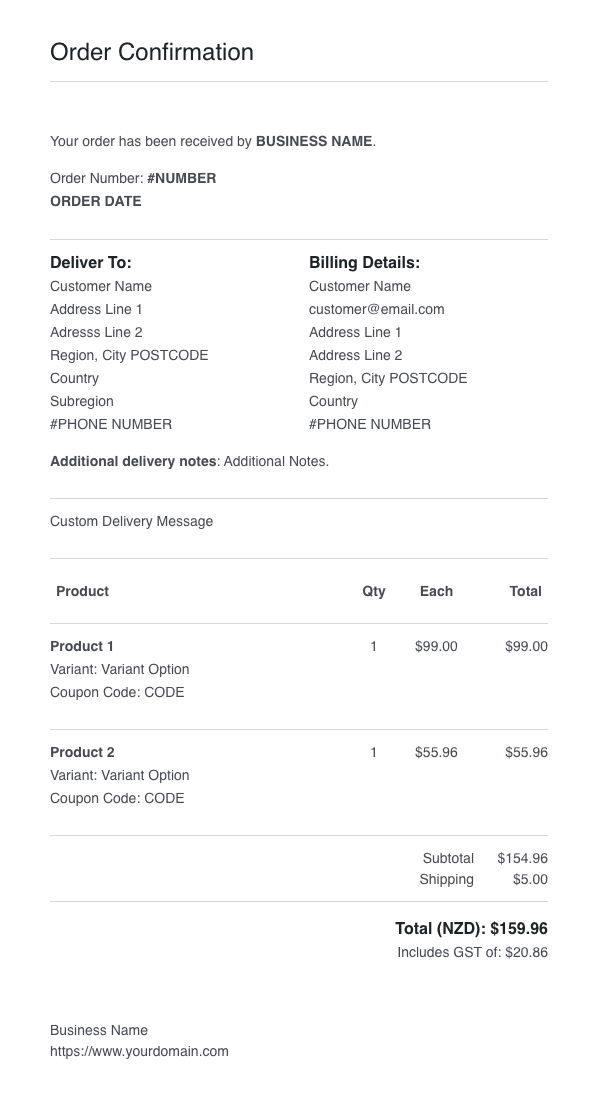 Pickup Message
If you're offering pickup, the confirmation email will look like this: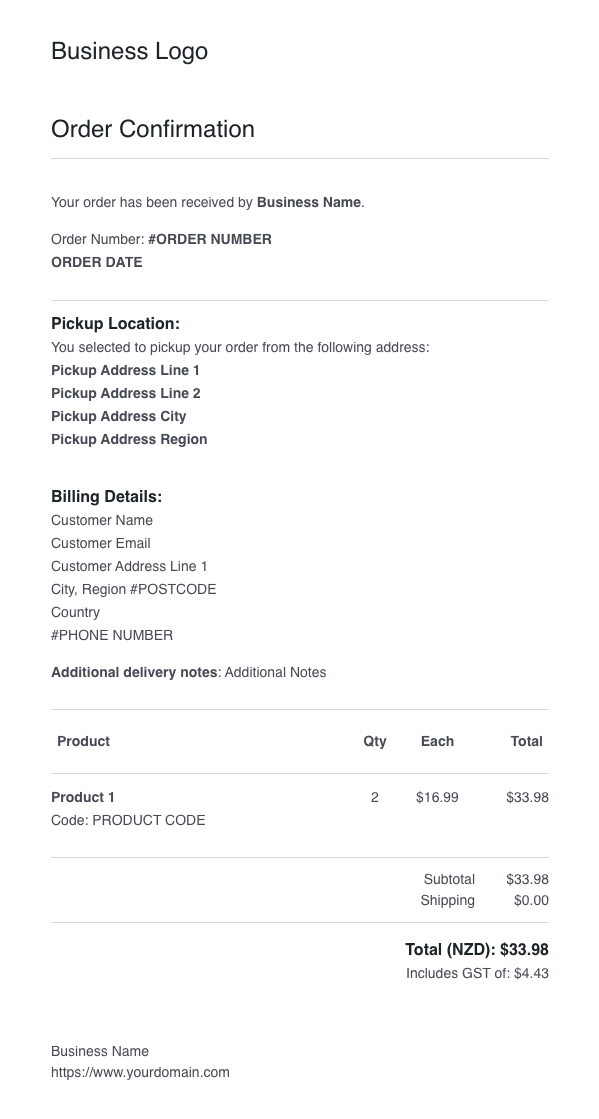 Other Differences
If you have Customer Accounts, there will be a link beside the "Your order has been received" line allowing customers to log in and view the status of their order.
If your logo has transparency, the email won't automatically pull it in, as it won't be able to detect whether the logo displays very well with the white of the order confirmation email.