You may want to add a custom Google map to your site, this is helpful if you want the map to be more in line with your branding, you might like some more control over how this looks on your website or you would like to add in how to get from one point to another, there are a few different ways we can do this.
Use Elfsight to add a custom Google Map:
Elfsight allows you to be able to customise the look of your Google map, you will be able to check out their widget here. To add this to your website you will need to create the widget on Elfsight and customise this as you need, once you are ready to add this to your website you can add an HTML block to your website and paste the code they have provided into the block.
Create a custom Google map through Google Maps:
To do this you will need to firstly, go to Google Maps and go to 'Your places' in the left-hand side menu.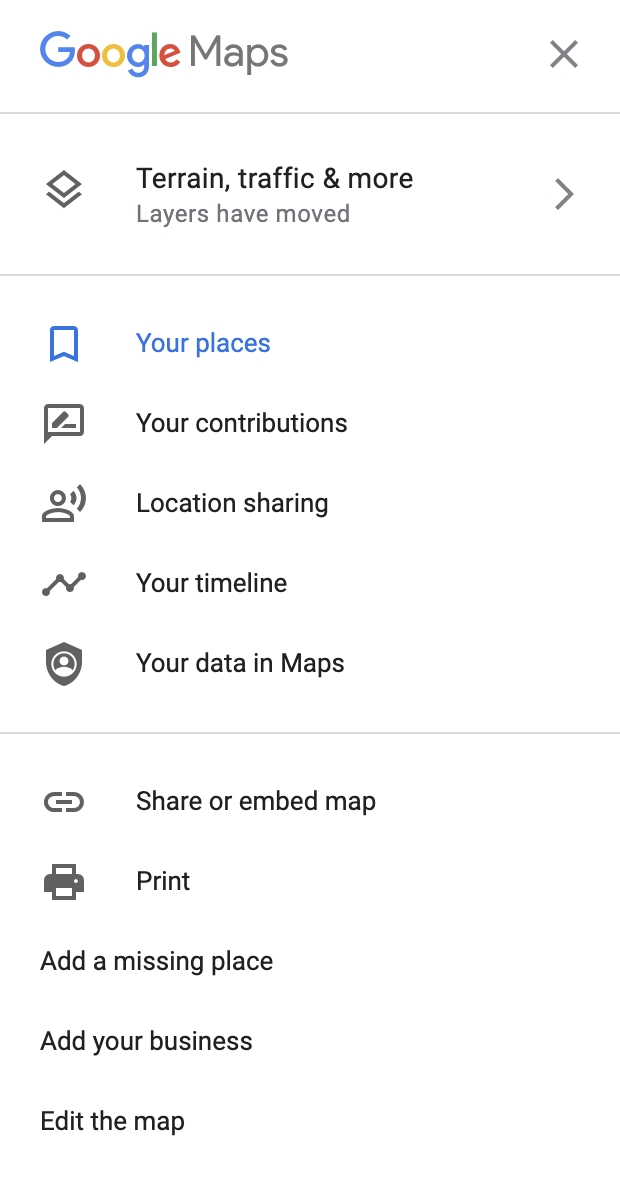 Once you go to Your places you can go to Maps, see all your maps and create a new map.


From here, you can add lines, points, and edit the look and feel of your map. Once you're ready, you can set the map to the public by clicking Share, and setting your link sharing to Public.


You will then be able to click on embed on my site where you will be given a few lines of code that you can copy and paste into your site using an HTML code block.