How much does Subscriptions cost? 
Subscriptions is available as a paid add-on to your Rocketspark Ecommerce Pro pricing plan. Regular billing applies for the Ecommerce Pro plan, but you won't be billed for the Subscriptions add-on feature for the first 3 months).
Subscriptions is free for your first 3 months. After the 3 months you'll be billed for the Subscriptions add-on monthly, or for annual plans a pro-rata amount will be billed to see you through to your next annual bill cycle.
Billing for Recurring Subscriptions as a paid add-on will be:
NZ - $30 + GST per month or $300 + GST per year
AUS - $30 per month or $300 per year
UK - £15 + VAT per month or £150 + VAT per year
There's lots of information to help manage your subscription business once you've added Subscriptions to your Rocketspark store. See Subscriptions for Ecommerce and if you can't find what you're looking for there, please email us support@rocketspark.com with your question/s and we'll get back to you asap. 


1. Getting started
2. Add Subscriptions to your store
     2.1 Go to your Dashboard and Manage Store.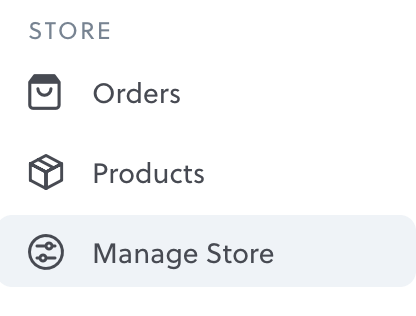 2.2 Click on Subscriptions.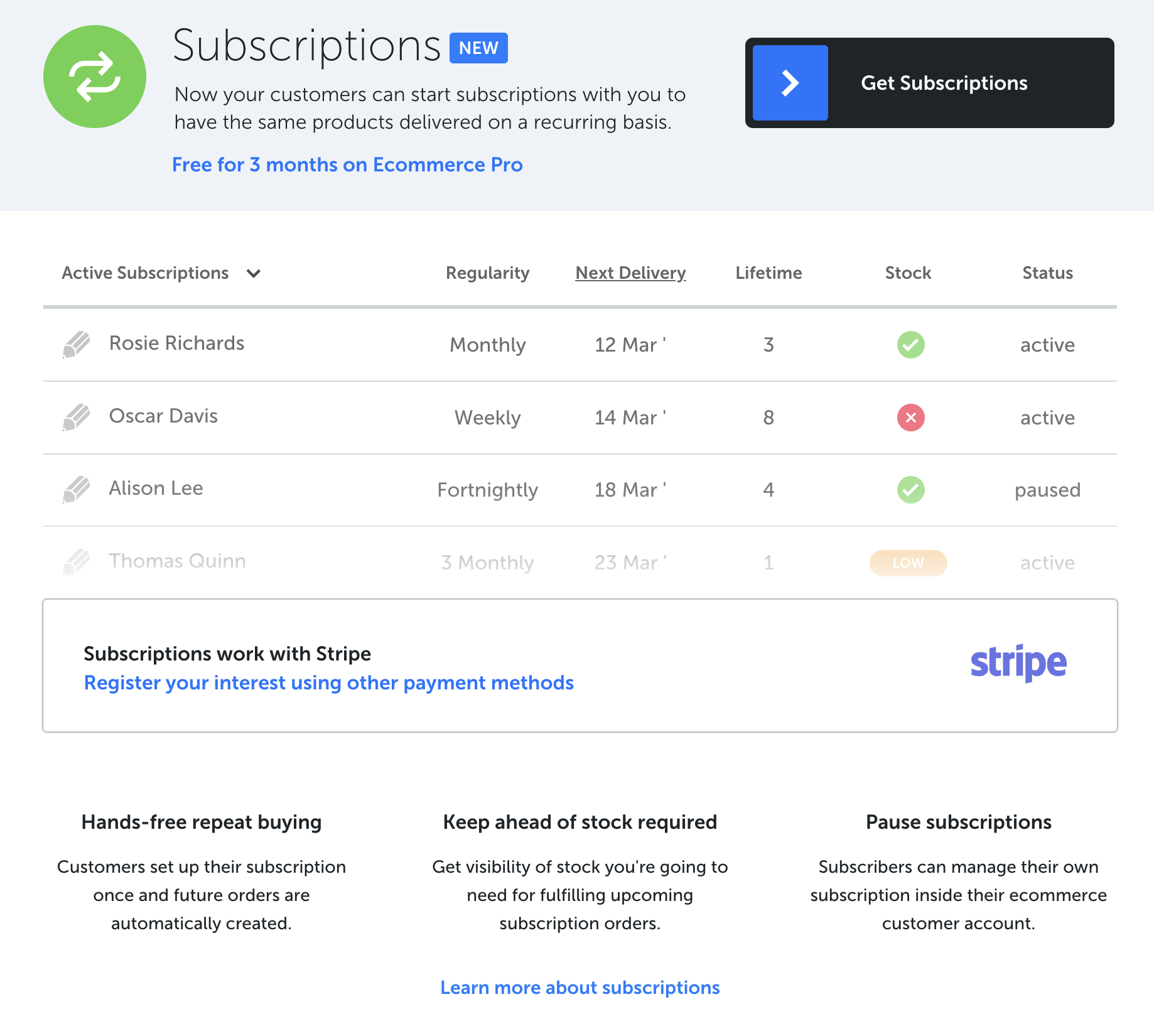 2.3 Press the blue toggle button to Get Subscriptions.
3. Set up subscription preferences in store settings 

A Preferences page will open where you can:
     3.1 Set your subscription frequency and offer the following options: Weekly, fortnightly, monthly, every two months, every 3 months, every 6 months. 

     3.2 Select an option in the drop box to automatically set a product's eligibility for subscription purchasing when you add a new product.

4. Set which product can, can't or must be purchased on subscription at a product level
You can set subscription eligibility at the product level on the edit product page for each product. You can choose if a product can't be purchased on subscription (suitable for products you know are on clearance and are end of the line), subscription only products that can't be purchased as one-off orders or products that can be purchased one-off OR on subscription and the buyer chooses.
     4.1 In Editor click the pencil icon on the product you want to edit 
     4.2 Select from the drop-down Buying on Subscription
     4.3 Save Changes


See below an example of what your product will look like if you choose "Available on Subscription"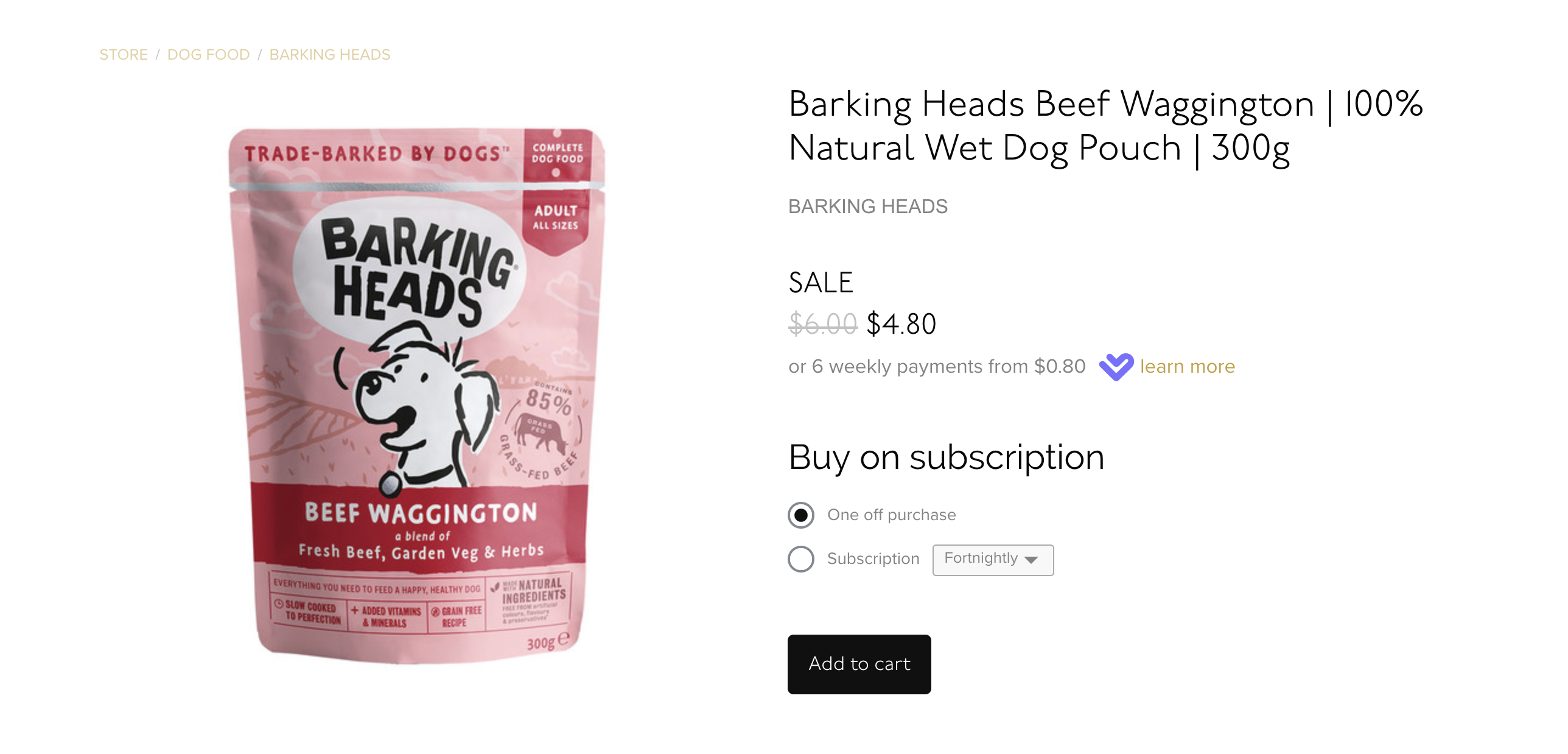 See Subscriptions for Ecommerce for info to bulk apply subscription eligibility status to all products and how to use the CSV import to set a product's eligibility for subscriptions.