You may need to copy a product in your store to speed up a process or because the products are very similar. You can easily copy products in your store by following the steps below.
Speed up your workflow with the 'Copy Products' tool.
Once you've added your first product to your Rocketspark online store, it's quick and easy to add more products—this feature is particularly useful for adding similar SKU's, or products within the same category or range.
As an example, if you have 20 products to add to your shop, they are all homeware products, and they're all chairs. Instead of creating all these products from scratch, you're able to copy an existing product (or your first product), make your tweaks to your copied product and hey presto, your new product is online!
     1. In your Dashboard, add your first product to your store.
     2. Once you've added your first product, while still on the 'Editing your products' page, click the  'Copy Product' icon on your existing product. Please note this feature will only show if you are viewing your products in the Gird View (rather than the list view)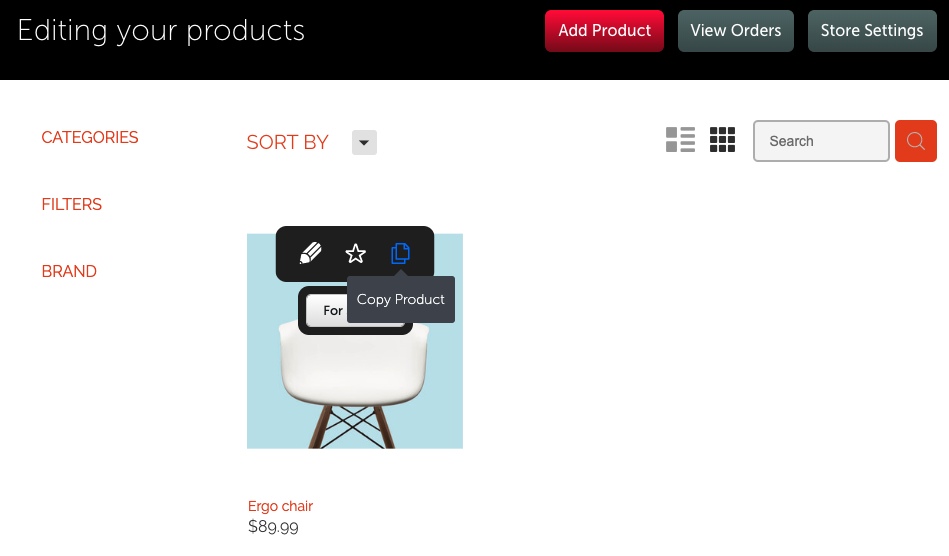 Your existing product will be copied and pasted alongside.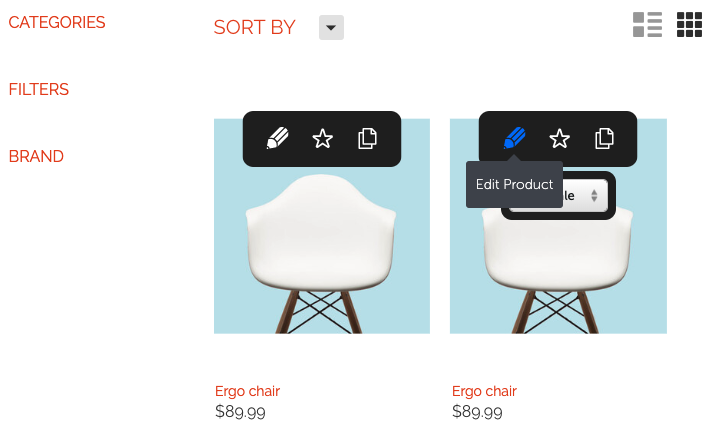 3. Now click the pencil/editing icon on the product you wish to edit.
     4. Update the Product Title and Description.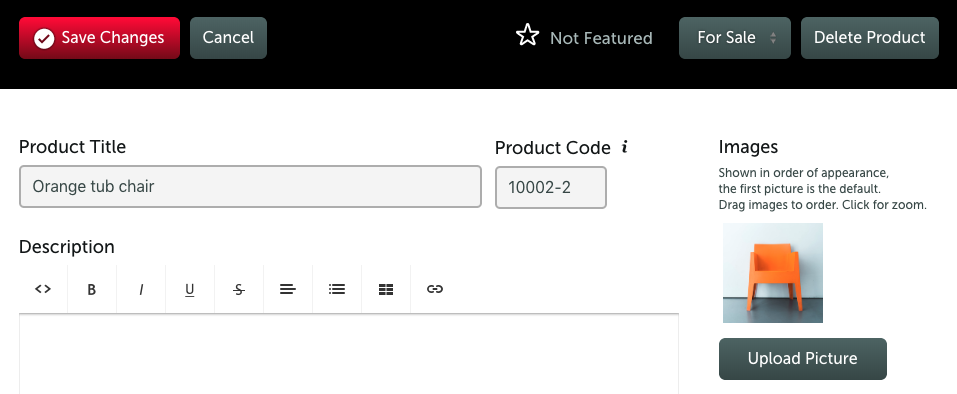 5. Update the Product Image.
        5.1 To do this, first remove the current image by rolling your mouse over the image and clicking on the bin icon that appears.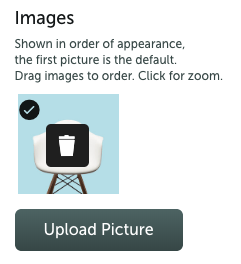 5.2 Click 'Delete image' to remove that image from your new product.

        5.3 Click 'Upload Picture' to add your new 'Product Image'.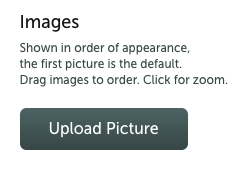 6. Update any further information that is unique to your new product. This can include Price, Related Products and Google Merchant Feed info.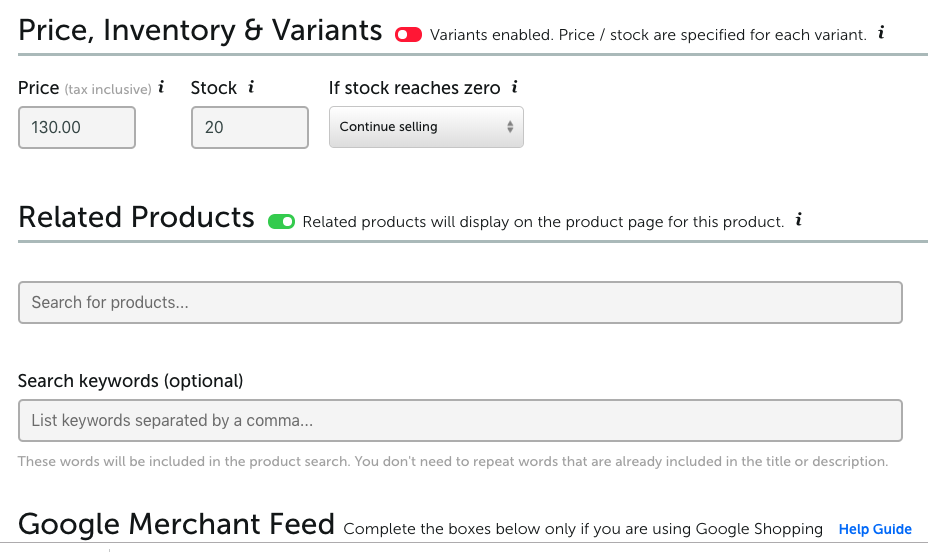 7. Save your changes.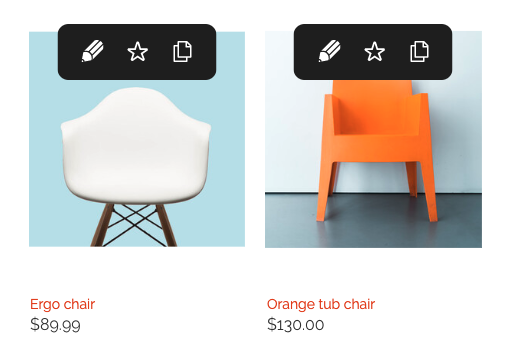 If you have further questions please contact us at support@rocketspark.com