For E-Commerce stores, Christmas is an exciting time that can make or break your yearly sales. That's why it's crucial to make sure your store is ready for the busiest time of the year.
Not sure where to begin? Don't worry, we've collated some tips to help you get the most out of the Christmas rush.
Let customers know your Christmas hours and delivery times
It's always a good idea to make your hours and delivery times clear, and this is a must around Christmas. Let your customers know when you'll be operating over the holidays by adding a temporary message to your website. While there are a number of places you could put this, the shop feature area is likely to be seen by potential customers. Alternatively, you could create a stack near the top of the homepage like what Nothing Naughty have done.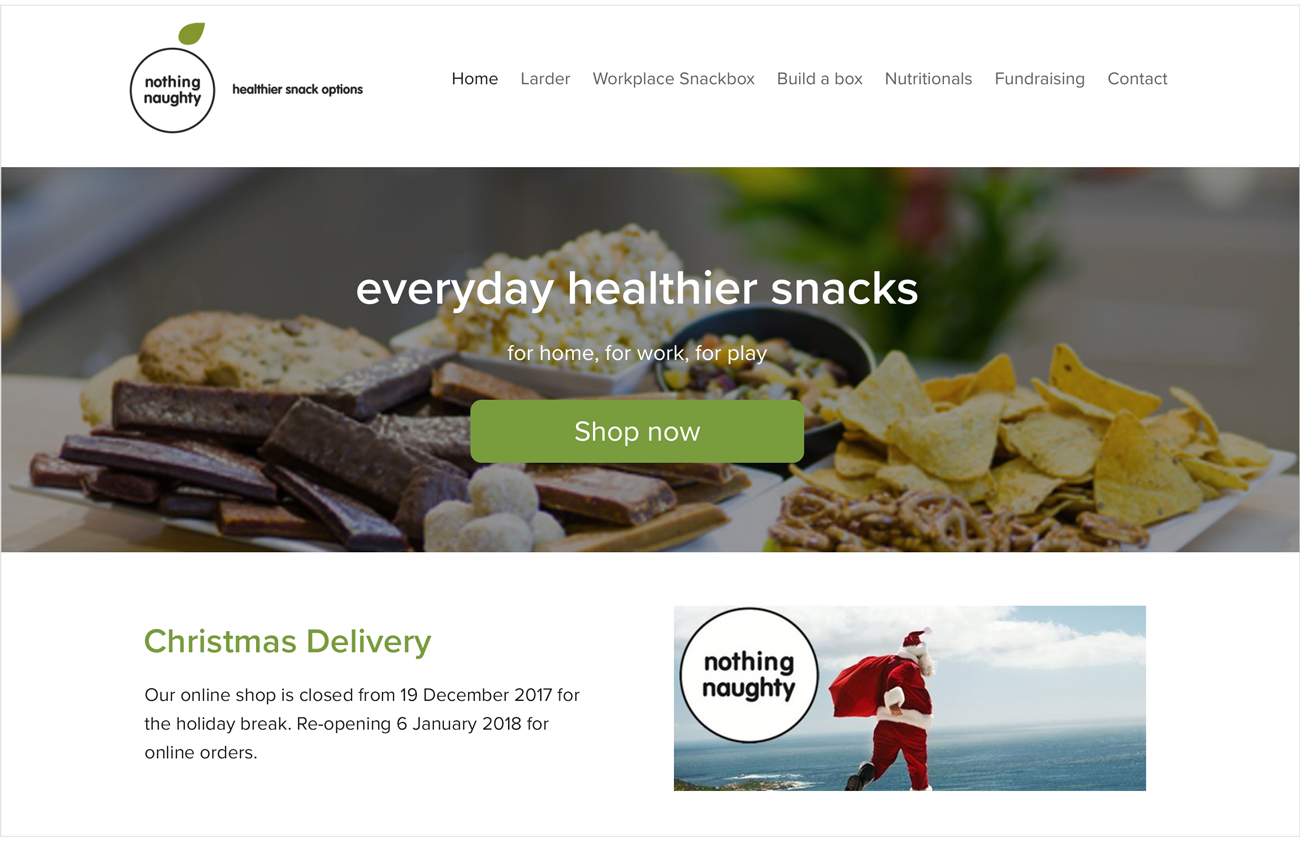 Don't forget to inform customers if there are any changes in delivery times. Letting shoppers know how long they have to ensure their gift is delivered on time is also a thoughtful touch. If you don't want to tinker with your homepage, consider adding a button that links to a separate delivery page. No one wants to receive a late Christmas present.  
Add season's greetings to your website
From Christmas themed banners to snowflake icons, there are several ways you can bring some festive cheer to your website. The Rocketspark picture block is a great tool to add a seasonal message, without the need for a graphics programme. Check out the video below for some inspiration.


Create holiday promotions and coupons  
Holiday promotions and coupons are a great idea when trying to entice customers at Christmas.  You could create a 'buy one get one free' promotion or even a free shipping offer, the opportunities are endless. You can learn more about setting up promotions and coupons through the help guides below. It is the season of giving after all.                 
Creating promotions in your online shop
How to set up a Coupon discount code for your shop
Set up free shipping for orders over a set order value
Build a gift ideas section

Finding the right gift for someone is hard work. That's why it can be a nice idea to promote products that make great gifts. This can be as simple as adding a stack to your homepage that contains a selection of recommended products. Not only does this make it clear you're catering for Christmas shoppers, but it can make gift hunting that little bit easier.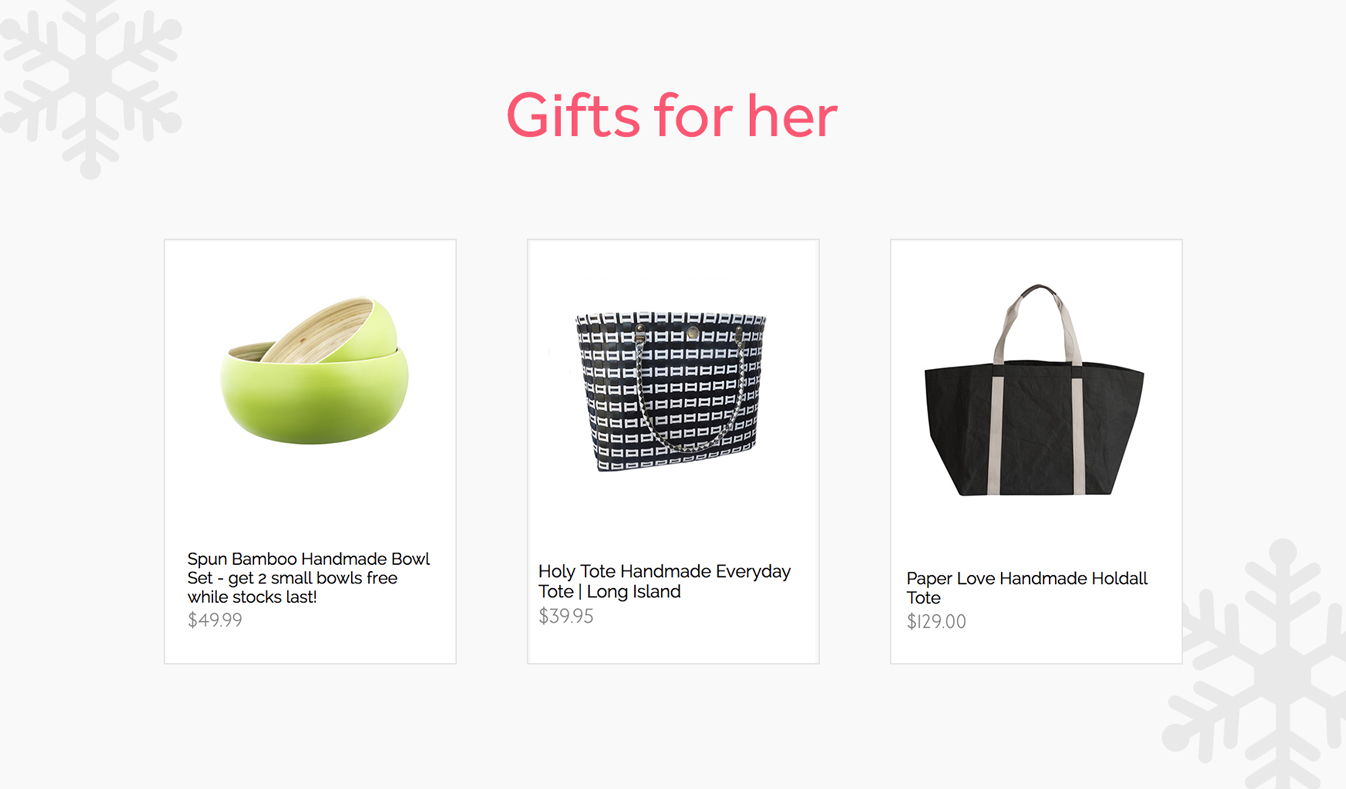 Kick start the new year
Don't let the momentum stop there. While Christmas is busy, getting a head start in January is important for staying ahead of the competition. There are a number of ways you can make sure your store is at its full potential for the new year. Check out some of the features you could benefit from with a Rocketspark Ecommerce Pro plan.