It is incredible the opportunities that can come from creating great content online. Blogging can really help your business both for supporting clients and significantly increasing traffic.
We would recommend having at least a home page as a landing page for your blog, rather than your blog feed page or your most recent post. This way you can introduce who you are before linking through to your blog. Check out the 5 home page must do's in our roadmap to an effective website to learn more about effective home pages
If your Blog is one of the most important things about your website, make sure you add links to your blog from your home page. Check out our guide on how to create links.
Something else you can do is add a blog post block to your home page. This automatically displays your most recent blog post to make it easy for visitors to learn about your business. On your home page or another page, just click Add Block, then Blog Post – this will add a block that automatically displays a snippet of your most recent blog post with a link through to read more.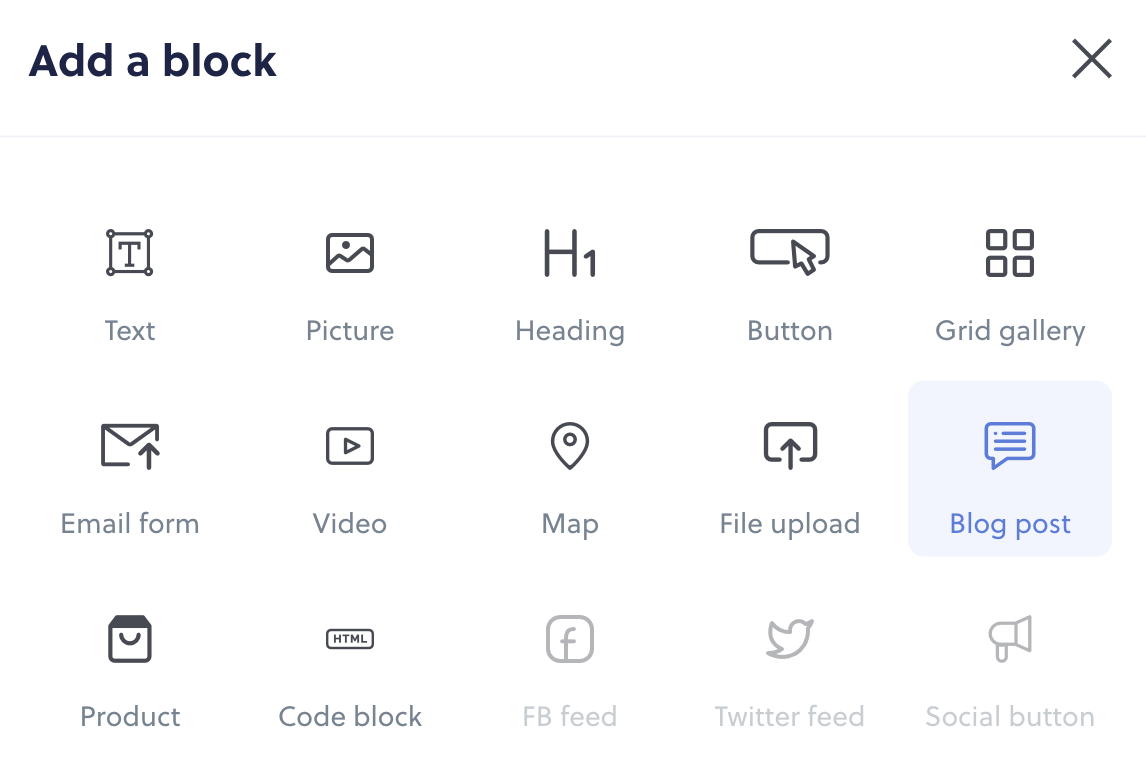 It's also important to consider how your blog might get indexed in Google search results. One way is that individual blog posts might show up in search results for really specific searches and people would actually enter your website directly to a blog post. Other people might search for your business/brand name and that's where your home page would show up (hopefully) in search results. If your blog area was your home page, the content will constantly be changing as you post new posts and it won't be optimised for your business name – as well as a traditional home page could be.
There are a range of guides to help you when setting up your blog that can be found in our help centre.
If you do want your blog as your home page, simply move the blog page to the very top of the Manage Pages list.