When you add products to your Rocketspark shop, they will appear Alphabetically. Currently, there is not a way to change the order that they appear in, however, you can ensure certain products always appear at the top by featuring them. To feature a product, click the star above the product in Grid View: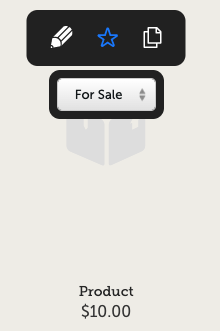 Or click the star that appears in Edit Product mode:



You can view your products in a 'List View' as well as in a 'Grid View' which may help you locate them quickly. This feature can be located next to your search box.





If your products have a number or an apostrophe at the beginning of the product name they will be listed at the top of your product list.
Your featured products will be sorted alphabetically and will be featured both in the main shop view and in any filtered views (such as by a Category, Brand, or Tag).
Alternatively, you can display products on your home page or on a landing page with product blocks or Grid Galleries.