With Rocketspark it is possible to display your website header (logo and navigation menu) overlaying your feature area pictures.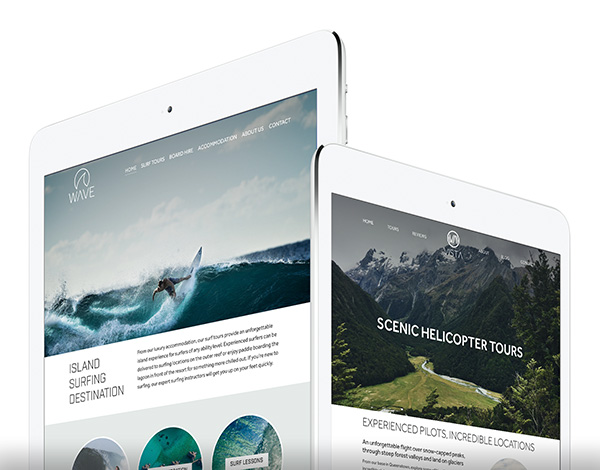 This works best with a logo with a transparent background (PNG file type with transparent background).
To get your header to overlay your feature area, you need to be using an eligible template. Your logo needs to be to the left of your menu or splitting your menu (your template doesn't have to have your header overlaying the feature area in order to access this feature).
This option isn't available if your logo is above your menu (although there is a template where the logo only overlays the feature area but the menu doesn't) or you have a sidebar menu.
If you're using an eligible template:
Click Change Design at the top left of your screen.

Then click Header & Menu.
Under the Header layout heading, the first drop down will say Above Feature Area or Below Feature Area. Change this to Overlay Feature Area.

After doing this, you might like to adjust the opacity (see-through-ness) of your header background or change it to a gradient background and adjust the height, colour or opacity of that.