Colour Hex numbers are numbers which represent a specific colour in the colour spectrum. They are very useful when trying to create a website or design and you need precise colours.

Colour can be represented in a number of different ways, RGB, CYMK, HSL and Hex. An easy tool to move between the different values is http://htmlcolorcodes.com/. Rocketspark uses Hex codes to determine the colour selected from a colour palette.
To use a colour get the Hex value, for example #A64C39. Find the area of the website you are wanting to change the colour whether it be text colour or background and paste the Hex value into the text area above the colour palette.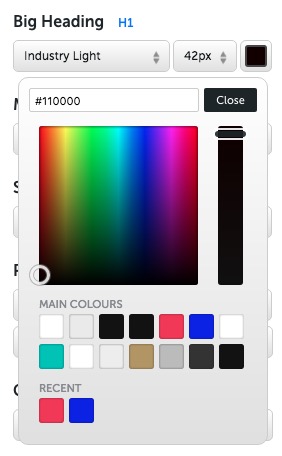 Please let us know below if you found this article helpful?