A picture tells a thousand words. Great images are an essential part of a great website and using the Rocketspark website builder platform, there are various ways you can display images on your website. With Rocketspark you can use either a Slide Show or a Grid Gallery to create powerful displays.

Feature area slideshow
The feature area at the top of your page is a great place to have large engaging images that are appealing to your visitors in the crucial first few seconds of their visit. You can choose to just have one image or add more images to the feature area to make a slideshow.
We recommend only using a full-height feature area layout on your home page for that wow factor. On your landing pages, we recommend a shorter feature area so it's quicker and easier for people to find what they're looking for.
A slideshow is larger in file size so it's important to consider how this could affect your page load speed, particularly if you add too many images. We recommend using between 5-10 images on your feature area slideshow and then testing it yourself - does it load quickly? If not, remove a few images in the slideshow for a speedier viewing experience.
See the feature area guide for more detailed instructions.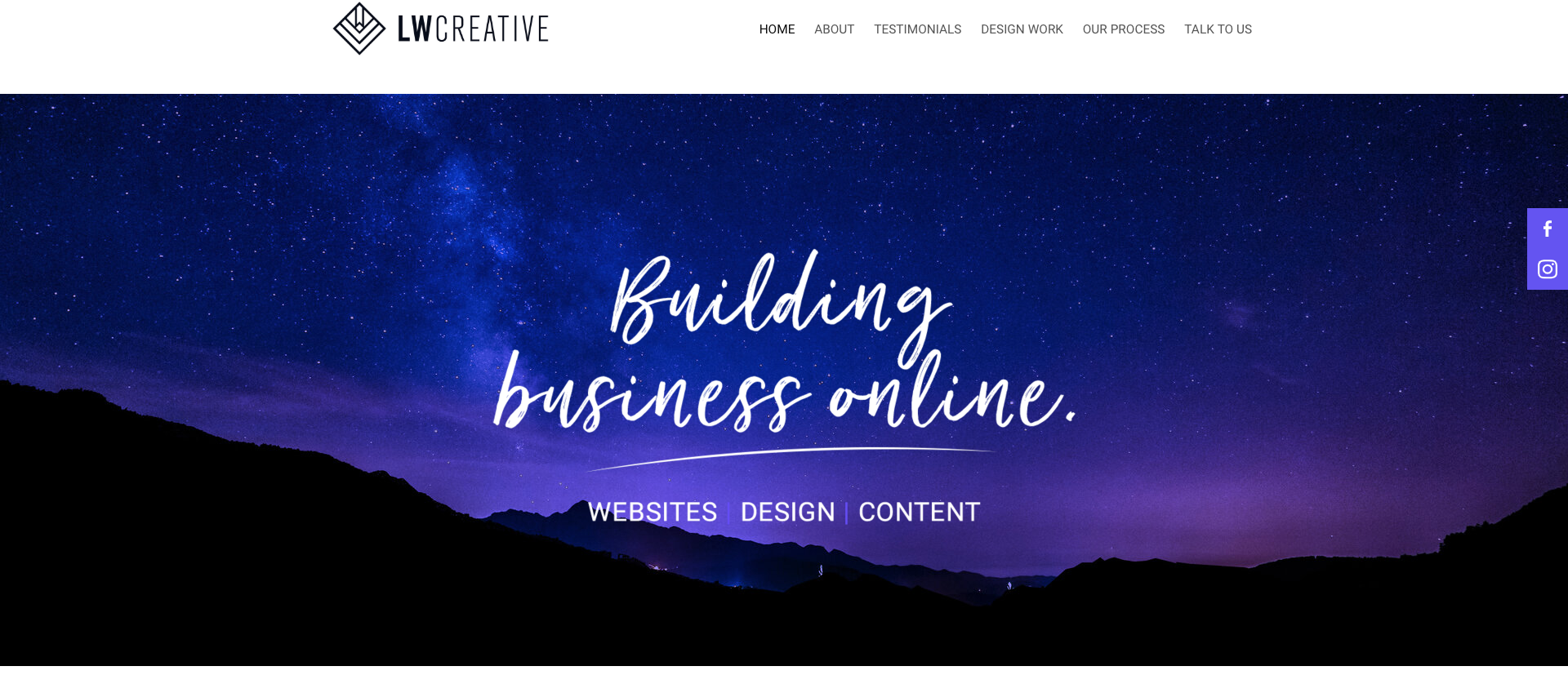 Use Grid Gallery for eye-popping visual appeal
Grid Gallery is our recommended image display tool offering a number of simple and effective designs and marketing solutions.




When to add a Grid Gallery block?
Grid Gallery is good for any content that requires one or any of the following: images, some text and either some secondary text or a clearly designed call-to-action.
Popular uses for Grid Gallery
Meet the team/Team profiles using Title for Name and Secondary text for job title

Portfolios for designers, photographers, artists for a contemporary Instagram-inspired look

To showcase different pricing packages or options

Displaying testimonials/reviews

Ecommerce add-to-cart shortcuts or for displaying category, product or brand grids

Displaying and merchandising ecommerce shop fronts and category landing pages

Restaurants/cafes link to different menu

Accommodation/tours links to different rooms/tours

To make a visually engaging grid of call to action buttons that cleverly link to other pages on your website for better navigation.


Related help guides and articles:
See how to add a Grid Gallery Block
Head to the Rocketspark Inspiration Gallery to see industry-specific examples and get some inspiration for your own website, or visit the blog post to learn more.
Add an image slideshow with the Slideshow Editor stack
Slideshows are a user-friendly and convenient way to showcase a gallery of images, outside of the feature area, and they can be used almost anywhere. You can add an image slideshow stack to a landing page or any other page on your website. (Note: You can only add one Slideshow Stack per page).
See how to add a photo slideshow stack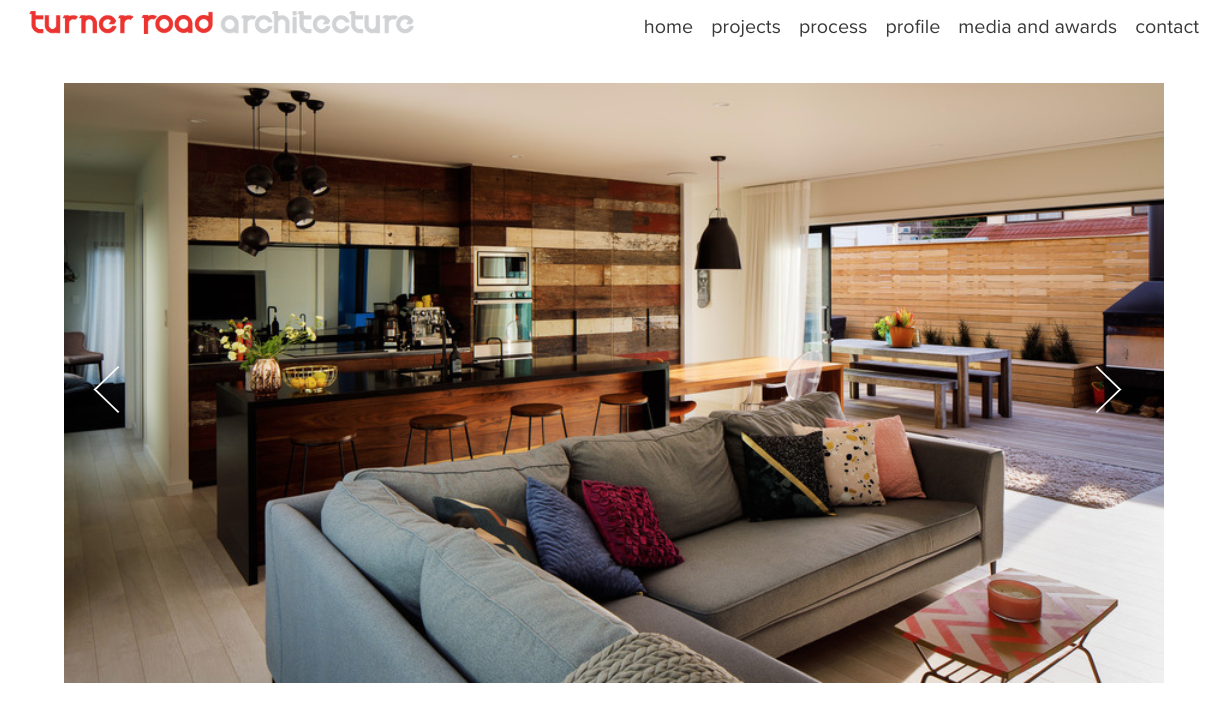 Landing pages
A different approach to displaying images is to use a landing page to redirect off to other pages.
For example, see how Turner Road Architecture has a projects landing page which acts as a projects homepage. If you click into one of their projects you'll see how they've used the slideshow feature to show the project details.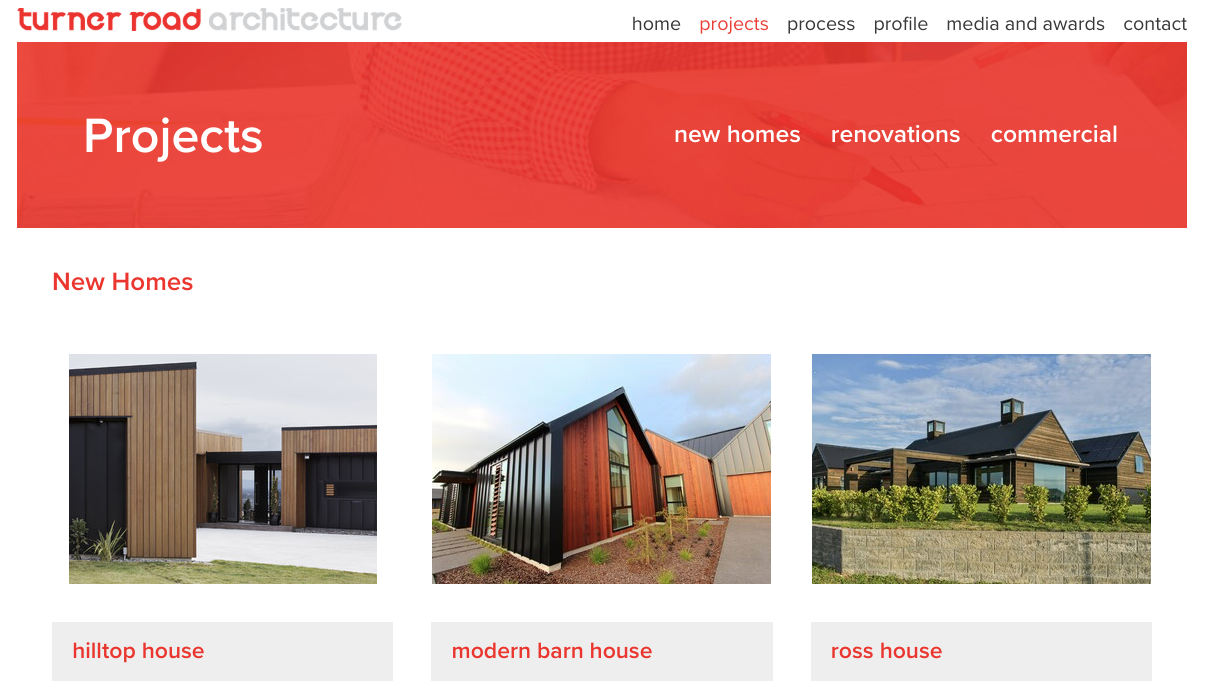 You can also use the
Grid Gallery
Block effectively on Landing Pages to link off to other pages such a shop and product pages. See our
Inspiration Gallery
for further examples.