The Email Form feature allows anyone who visits your website to email you by completing the form.  Using a contact form rather than an email address on your website reduces the risk of receiving junk email.  Customer messages you receive through the contact form will be sent to you as an email to the email address you set.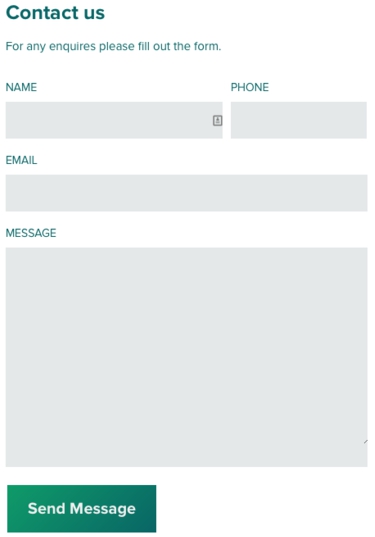 To set up a contact form on your website:
Log into your Dashboard and go to Editor

Go to the page where you want to add the contact form

Click Add Block and then select Email Form


 

Type the the email address that you want website enquiries to be sent to.

Click Save

Click OK




It's as easy as that. You can also position a text region above the email form to give suitable instructions for your visitors.
Compulsory Fields in an email form
The Name, Email Address and Message fields in your email form are compulsory. If one of these areas is not filled in an error message will occur as you can see below.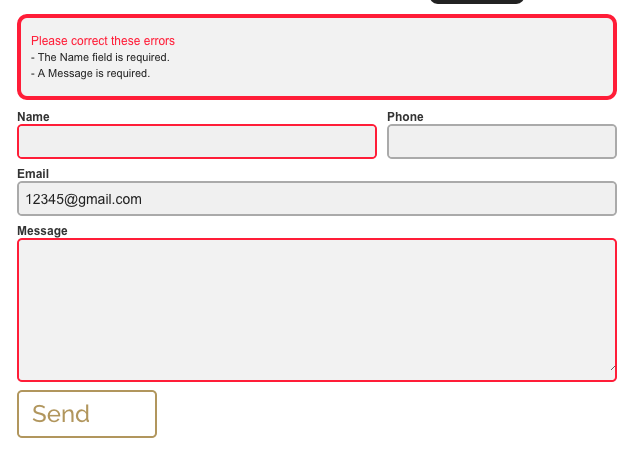 Replying to Enquiries



When

visitors

view your website, and fill in your email contact form, they will be required to enter either an email address, or phone number. 

Please make sure that you use their email address when replying.  If you just click 'reply', your response will come to us, since technically, we sent you the original email.  
To change the Email Address on a form
2. Click the pencil icon that appears when you hover on the contact form
3. Enter your new email address and click save
 
FAQ's
Can I change the field labels on a contact form
At present the labels on the form such as name, email etc are not customisable by you. If you have a specific contact form requirement we recommend that you create a form with a form builder or build a form from within your email marketing CRM system.  See these
guides about creating your own form
.
For a fee we can also customise our standard contact form to have different labels or hide fields.
Why do website enquires come from info@rocketspark?
We use a special email sending service to minimise the risk of your important contact emails ending up in your spam folder.  See this user guide to learn more about
why we send the emails to you from info@rocketspark
.