Testimonials are one of the best ways to increase credibility and trust - making potential customers more likely to contact you. Some people prefer to include testimonials on other pages that people might want to visit so that they read the testimonial in passing. For example, at the bottom of your home page, a testimonial or two would be beneficial because it increases credibility as soon as people arrive at your site.
 
It is important to include the name, location, and (if relevant) organisation the person is from. If you just have a testimonial and don't include this information, it may seem like an illegitimate testimonial and doesn't increase credibility and trust.

Formatting a testimonials page:
Using the slider feature for testimonials
The best way to create this on your website would be to use preset slider stacks made within Rocketspark. This is the most time-efficient way and you can customise the slider to match your branding. Here is How to Create and Edit a Carousel Slider Using a Preset Stack

Testimonials page without photos
See below for a few different ways to format testimonials:
If the testimonials are from other businesses, put the name of the business in the heading, and the name of the specific person and their location in bold text below the testimonial.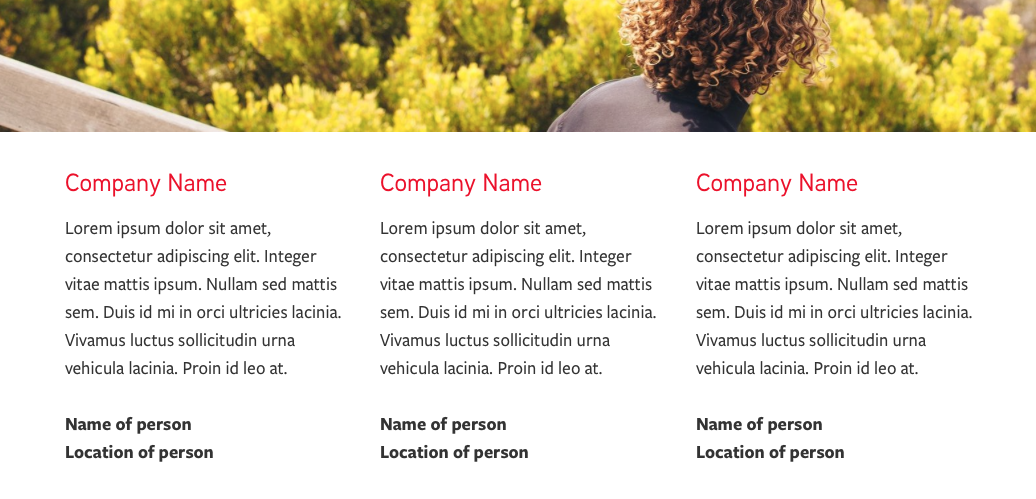 If the testimonials are from individuals, put the name of the person in the heading, and their location in bold text below the testimonial.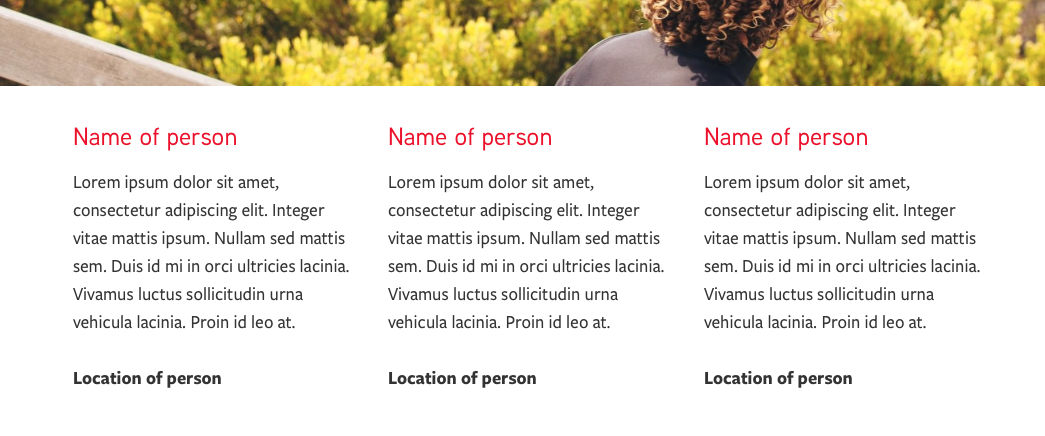 Testimonials page with photos
Adding photos to testimonials increases credibility to another level, it also makes your testimonials page more visually interesting. However, it suits having two or three testimonials per page depending on how many columns you are able to have on your particular website.

See below for an example of how to layout a photo testimonials page on a three column layout: 




This example shows placeholder scenic photographs beneath each testimonial, but a photo of the person who has written the testimonial, their company logo, or similar would be the best image match to the testimonial.
You can also look at adding in reviews to add credibility - for more information on our reviews take a look at our help guide here.

IMPORTANT NOTE: 4 columns are only available on the horizontal menu style websites. Vertical menu style websites have a maximum of 2 columns. This is because the body area of the page is narrower than the horizontal menu style, and 4 column layouts would make each individual column too narrow.