You can change the status of your online shop when you are logged into your dashboard.

When you are logged in you will find your store listed in the Add Ons menu on the left hand side of the page.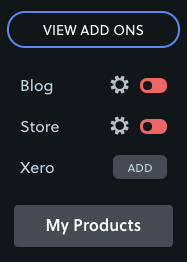 If you can see that the toggle on the right is red, this means that your shop is currently not online. To turn it online (so that the public can view your shop), simply click on the red toggle to turn it green. When it is showing green, your online shop is now online.

When you turn your shop on or off a pop up will appear: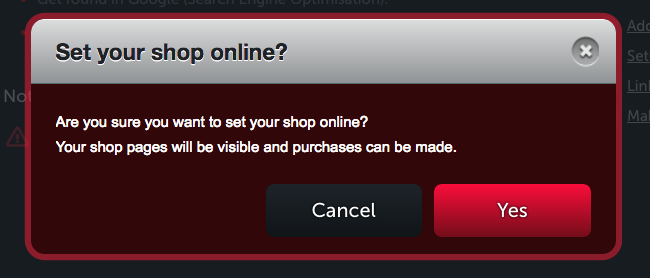 Click yes to continue. Whether you are turning it on or off you will be asked to confirm this two times. This gives you the opportunity to ensure you are doing exactly what you want.

If you are turning your shop online, but you've still got some work to do on your shop before it's ready to go online - you will see a different pop up:



If this happens there are a few things you need to do. Firstly, click Ok and you will find a list of things you need to review (this list will vary based on what you need to action):


You can click on these links and follow the instructions to get them completed.
If you would like more help around setting up your online shop, check out our support guides in the
online shop/ ecommerce section
of our support centre.