Rocketsparks connection with Vend doesn't allow you to turn off Variants when you are connected with Vend. This is due to a limitation with syncing this back to Vend. There is however a work around.

You will notice this error message if you attempt to disable Variants once they have been setup.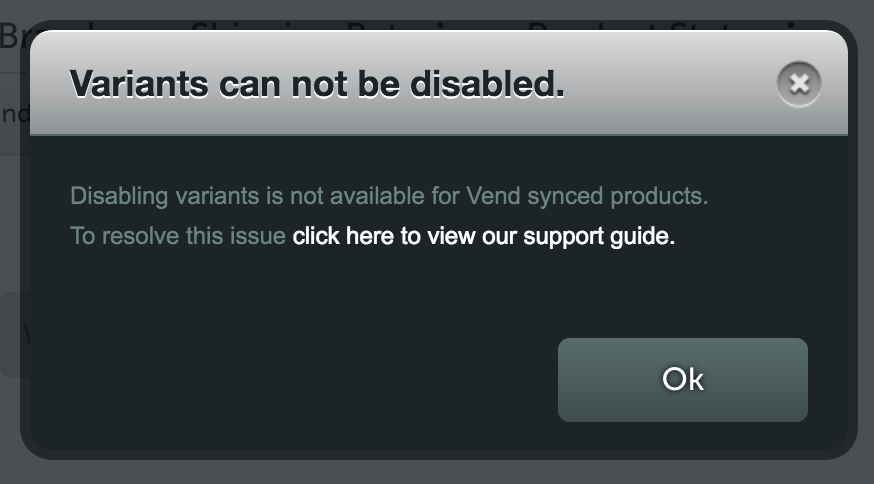 To resolve this issue.
Make sure you've saved/backed up any images you have uploaded directly to Rocketspark.
Delete the product on Rocketspark, but choose to keep the product on Vend.
Go to your Vend control panel and find the product.
Edit the product
Remove any Variants as required. You may want to upload your product images to Vend at this point. (These will also sync to Rocketspark.)
Click Save.
This will then sync the product back to Rocketspark