Reviews can be really valuable to build trust on your website as well as improving your Google ranking.
There are two places that you may want to get reviews for:
To display on your website

For 3rd party review websites
To display on your website
The simplest way to get reviews on your website is to ask for them!
Create a page on your website called "Reviews" and add a paragraph explaining why you would like client reviews.
Add an Email form block for the reviewer to submit the review on.
Link to that page from other places on your website or send the review page directly to clients from whom you would like to get reviews.
After you have received these reviews via your website or email, you can add them to your website in a variety of ways. The length of the reviews may determine how you would like to display them.
Examples:




Longer form reviews and testimonials can be done as case studies on full pages or as blog articles using images, videos and text as needed.
For 3rd party review websites
The best places to get reviews is on review sites like Google My Business, Facebook, Trip Advisor and any others that you may use in your industry. Again, you can ask for these reviews on your website and, using a link, take users to the specific location to place these reviews for you.
These reviews help with where you are ranked in a Google search as Google uses these reviews as a part of its ranking process.
You can then also use a system like Repuso to display these reviews on your website.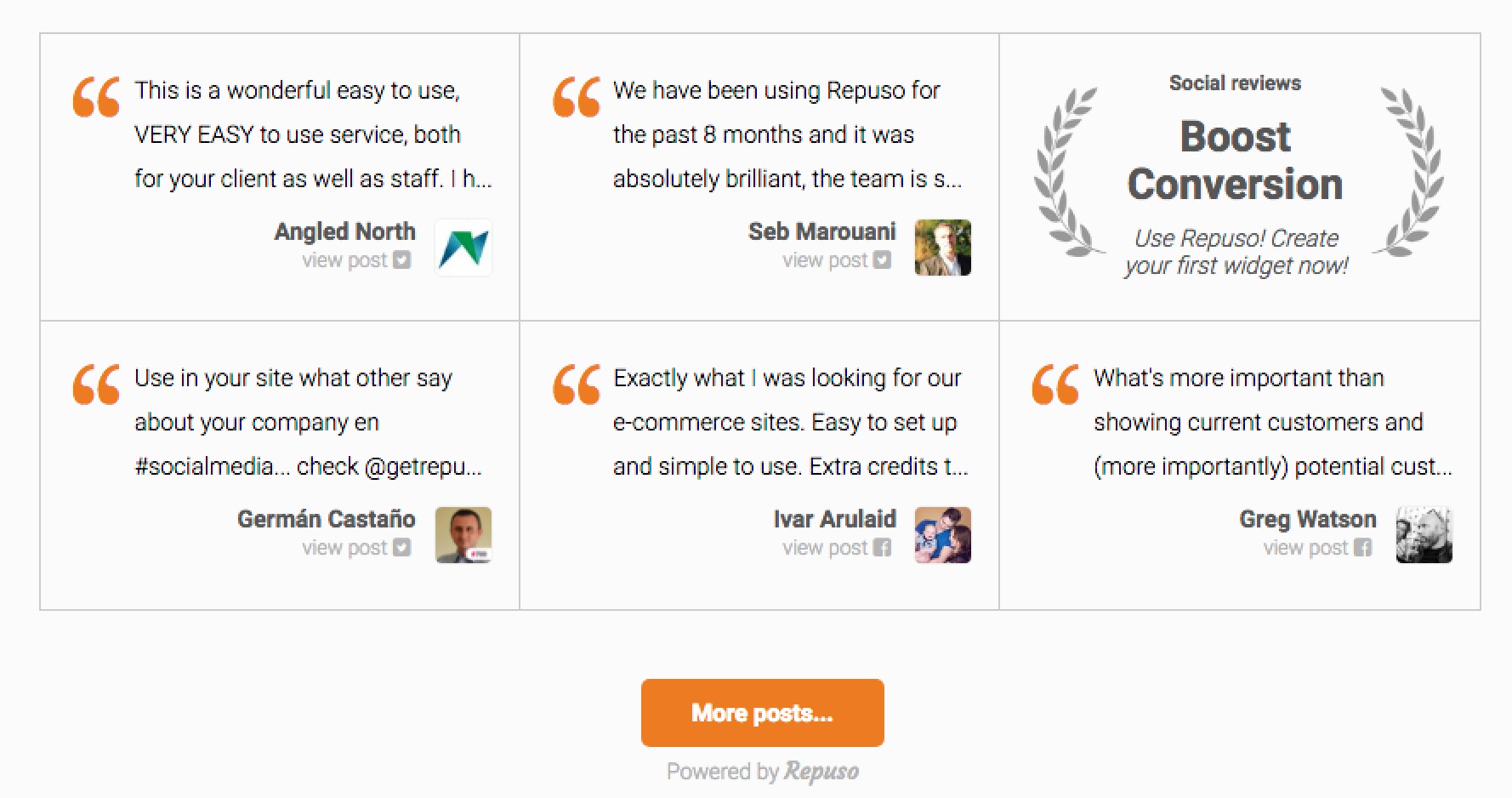 If you are an e-commerce customer, you can use TrustSpot to get reviews and feedback from users after they have purchased from you. TrustSpot is a review & rating service that can help you to increase your shop's sales and customer loyalty by allowing you to easily collect and share feedback about their purchase. Find out how to connect TrustSpot and Rocketspark here.