To change the colour of a text link on your website you will need to be logged into your dashboard.

Click on Change Design button at the very top left of your screen.


Here you will find the Heading & Paragraphs title, click the pencil icon on the right.

You will see the option to change the Text link colour under the Paragraph Heading. Click on it the colour box to the right to choose the text link colour of your liking: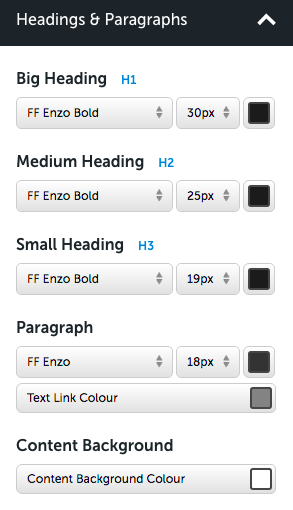 Once you have chosen the colour you like, remember to click Save Changes before you exit the screen.